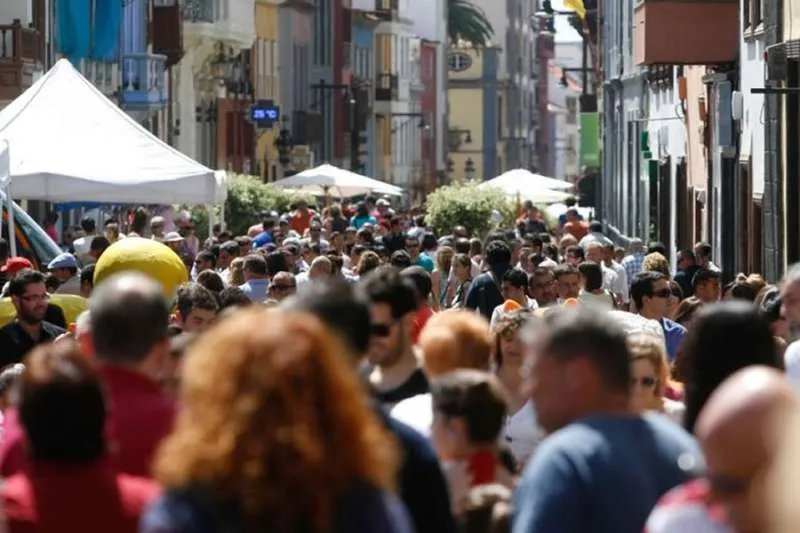 The Canaries population has increased but only because of immigrants
The population of the Canary Islands increased by 0.36% in 2021, which may not sound like a lot, but was the third-largest increase among the regions of Spain, according to data published yesterday by the National Institute of Statistics (INE). People tend to forget that the Canary Islands are the 7th most populated region of the country, as you can see in the chart below.
In total, the number of inhabitants grew in ten regions last year, led by the Region of Murcia (0.63%), followed by the Valencian Community (0.50%), the Canary Islands (0.36%) and the Balearic Islands (0.34%).
The national average grew by 0.07%, while seven areas saw their population rate drop, with the biggest decrease in Aragón (-1.24%); Asturias (-0.66%), Extremadura (-0.44%) and Castilla y León (-0.42%).
According to the population figures published by the INE, the resident population in the Canary Islands as of January 1st 2022 was 2,252,465 inhabitants, compared to 2,244,369 as of January 1st 2021.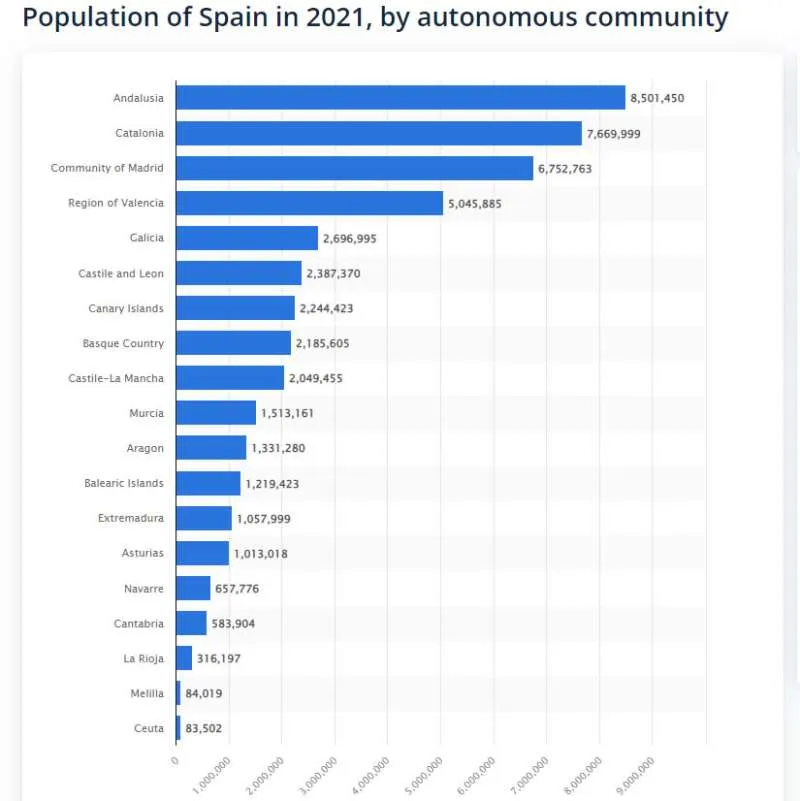 For its part, the resident population in Spain increased by 34,110 people during the year 2021 and stood at 47,432,805 inhabitants as of January 1st 2022, a new high, after six consecutive years of growth.
The migratory balance, i.e. people moving to and leaving the country, produced positive data in all the regions, except Aragón. The Canary Islands recorded the fifth-largest balance, with an increase of 12,702 people, behind the Valencian Community (30,265), Madrid (28,049), Andalusia (25,446) and Catalonia (24,523).
The INE explains that it is the entry of migrants that has caused this population increase throughout Spain, and this is evident in the Canary Islands, where the natural growth of the population (the difference between births and deaths) continues to be negative (-4,475), but has been widely compensated with the migratory balance, which was positive last year with 12,702 coming to live in the islands as opposed to leaving.
Other articles that may interest you...