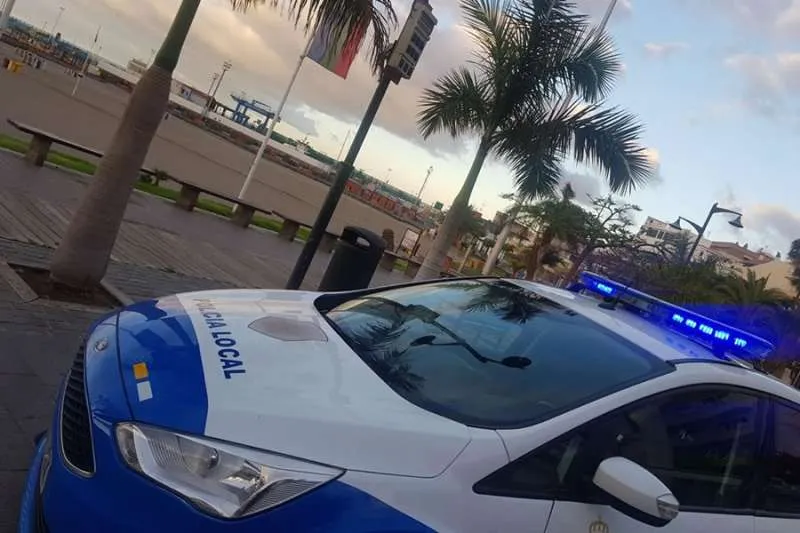 Police have removed 100 electric scooters obstructing streets in Arona
The Local Police has said that they have removed almost 100 electric scooters in the last six months for obstructing public roads in Arona, particularly from the tourist areas in the south of the island where they are used more and are just left on pavements, loading and unloading areas, or in disabled parking spaces reserved for people with reduced mobility.
They have also reported that some of these electric scooters in Arona have been removed for circulating in prohibited spaces, ie pedestrian areas, where it is forbidden to ride on them.
There are two main types of scooters that have been taken by police, the stand-up electric scooter, and the sit-on ones for one or two people that are available to rent to people without a blue badge for disability.
The use and availability of these scooters is a massive bone of contention to many people who visit the island, and we have several emails from disgruntled holidaymakers claiming that they are being used by 'lazy people' who can't be bothered to walk and are on pavements driving from pub to pub using their mobile phone, and that the companies renting them don't care about the law, just about making a few euros.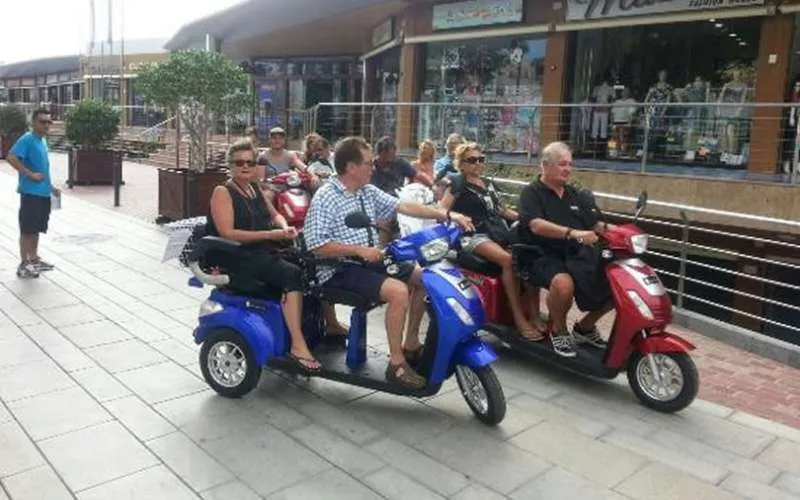 The stand-up ones tend to be used by younger people who again are on pavements (against the law), riding without wearing a helmet (against the law), and over zebra crossings (against the law).
Police have advised that the removed scooters are transferred to the municipal vehicle depot where, if they are not claimed in a period of between five and six months, and after completing the administrative process, they are destroyed.
The Arona Councillor for Security, Francisco Marichal, said that "it is necessary to ensure proper use of public spaces and work to remove obstacles that prevent free movement for all citizens, without unnecessary barriers."
ARONA AND TENERIFE ARE NOT THE ONLY PLACES WITH THIS PROBLEM:
But the problems with electric scooters are not the only in Arona or indeed in Tenerife as it is happening all over the Canary Islands. This week the Tenerife Island Councillor for Security, Evelyn Alonso, said that she was not aware of the existence of reports related to scooter accidents in recent weeks, except for one in La Salud, however, there are currently 20 proceedings open in the Local Police reports section related to scooter accidents.
Taking into account that the latest data provided by the Department of Security on incidents involving scooters is dated February, and in it 16 incidents were recorded in January, the twenty is completed with four other incidents from that month to date. According to these same figures, from June to December 2021, almost 300 incidents with scooters were recorded.
What are your thoughts regarding the use of these scooters in public places? Not including licenced blue badge mobility scooters of course.
Other articles that may interest you...