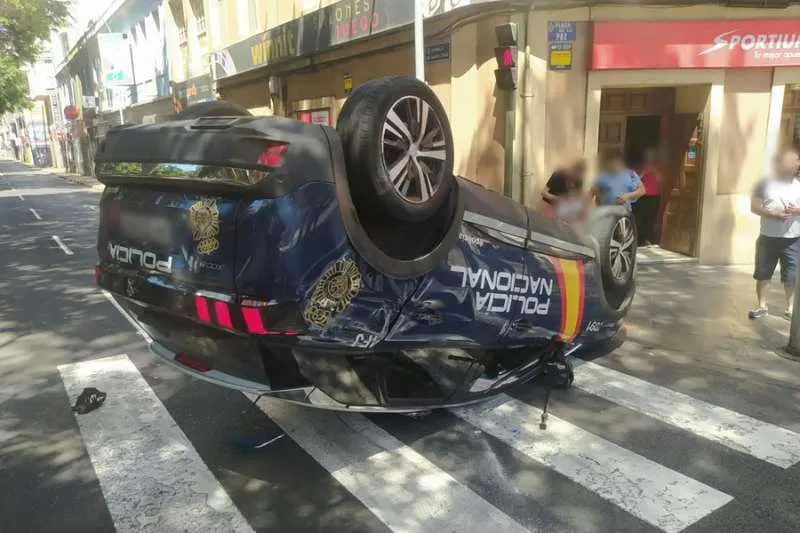 Police car ends up on roof after collision with another vehicle in Tenerife
A National Police car ended up on its roof yesterday afternoon after a collision with another vehicle on a side road of Las Ramblas in Santa Cruz.
The incident happened at around 3.00pm yesterday afternoon (Sunday) when the car, with two officers in it, was on a routine patrol of the area, which is a magnet for locals and tourists who enjoy an afternoon and evening walk.
As the police car rounded the Plaza de La Paz and came to the junction of Las Ramblas and Rambla Pulido, another car came from nowhere, collided with the patrol car causing it to turn over, and sped off.
Fortunately, the officers weren't hurt in the incident and managed to call through the make, model, and registration number of the car to the police call centre and the driver, who was driving without a licence, was arrested shortly after.
Other articles that may interest you...