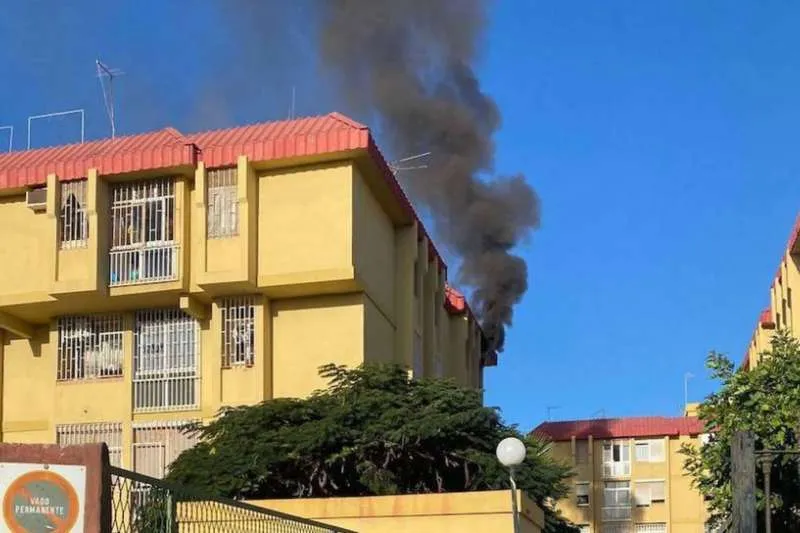 One killed in a house fire in Maspalomas
A person has been burnt to death in a house fire in Maspalomas in the south of Gran Canaria this morning (Sunday), as reported by the Emergency Services Coordination Centre, so badly that at this stage they cannot identify whether it is a man or a woman that has been killed.
The alert was raised just before 9am that there was a fire on Avenida de Tejeda in Mas Palomas, so the San Bartolomé de Tirajana Fire and Rescue Service, and SUC Medical Personnel were immediately dispatched to the scene.
Firefighters found the charred body of the victim inside the building whilst extinguishing the fire, and SUC personnel could only confirm the person's death due to the seriousness of the injuries they sustained.
The National Police took charge of the body until the arrival of the judicial authority and instructed the corresponding proceedings so that it can be taken for official identification and autopsy.
They have also opened an investigation with the fire brigade to determine how the fire started and the circumstances surrounding the incident.