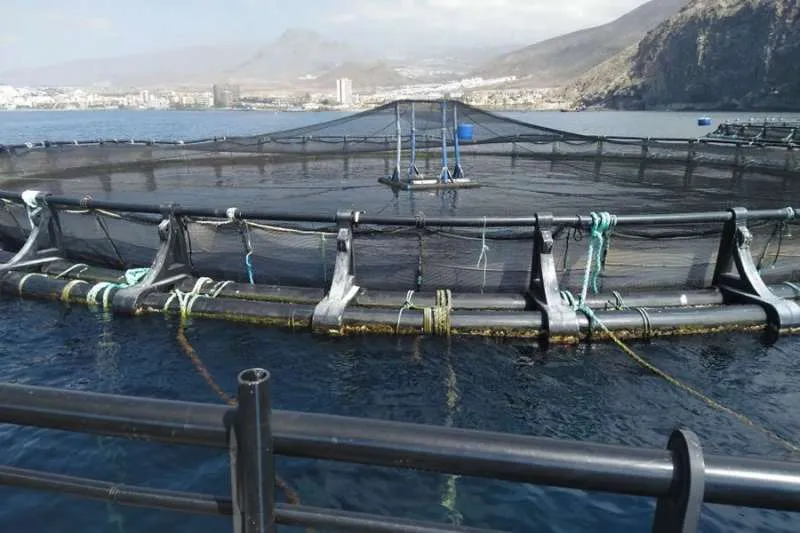 Micro-plastics detected in fish bred in fish farms in Tenerife
Polymers, a well-respected monthly science and technology magazine, has published an article following research of the Applied Analytical Chemistry research group (AChem) of the University of La Laguna (ULL), that shows the presence of microplastics in the gastrointestinal tract of specimens of sea bream (Sparus aurata) and sea bass (Dicentrarchus labrax) from fish farms in Tenerife.
The study was led by the tenured professor of Analytical Chemistry, Javier Hernández Borges, and highlights the wide distribution of micro-plastics in the waters around us.
However, the study also emphasizes that the problem is not unique to Tenerife or exclusive to the aquaculture sector, since according to other recently published studies, similar results are being observed in wild fish.
To carry out this study, 86 specimens of fish, 41 sea bream and 45 sea bass, were bought from different supermarkets and supply companies in Tenerife, ensuring that the fish came from farms around the island.
All the specimens were dissected in an isolation chamber, so researchers could look at the gastrointestinal tract through a microscope, and the micro-plastics were classified according to their size, colour, and shape (all parameters that provide information about their possible origin), and their composition was subsequently identified by infrared spectroscopy.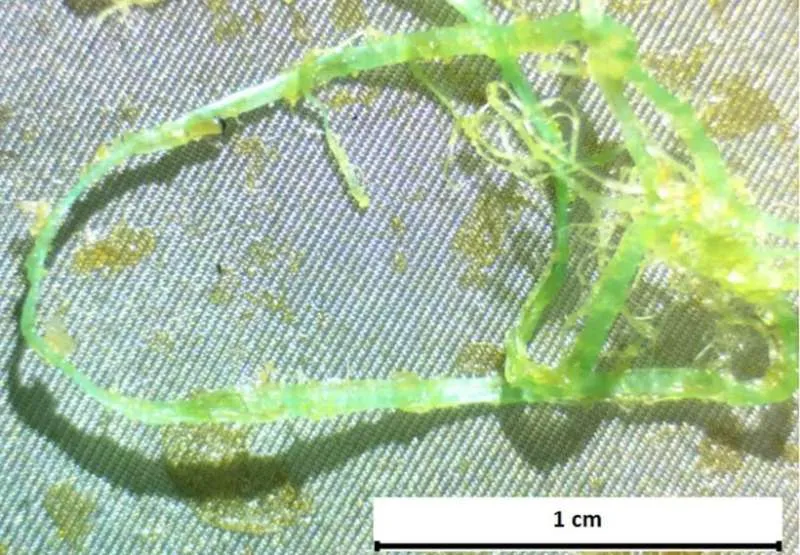 Of the 86 specimens studied, a total of 450 plastic particles were found, 208 in sea bream and 242 in sea bass, with an average of 5.2 particles per fish, mostly microfibres.
As for the colours of the fibres, there were many colourless/translucent ones (60.9% for sea bream and 47.7% for sea bass), followed by blue (24.8% compared to 35.3%), black (7.9% compared to 8.7%) and red (5.4% compared to 4.2%).
Regarding the composition of these materials, most were cellulosic fibres (56.1%), but in 5.8% of the specimens analyzed, the presence of 'microplastic tangles' were detected, which constitute larger fibres that could potentially obstruct the gastrointestinal tract of the fish.
ORIGIN: DISCHARGED INTO WASTEWATER
In relation to the possible sources of the micro-plastics found, it was possible to conclude that they have a mainly anthropogenic origin, indicating the discharge of wastewater and treated water as one of the potential causes of the introduction of this pollutant into the marine ecosystem.
The research team points out that although the effects of the presence of micro-plastics on the development and physiology of fish are not entirely clear, the principle of prevention should trigger greater control of pollution in coastal areas.
Similarly, although the gutting of fish for consumption represents a significant reduction in the risk of micro-plastics entering humans, it does not completely eliminate the possibility according to the ULL, who continue to conduct research in this field, not only in fish farms but also in fish from the wild.
Other articles that may interest you...