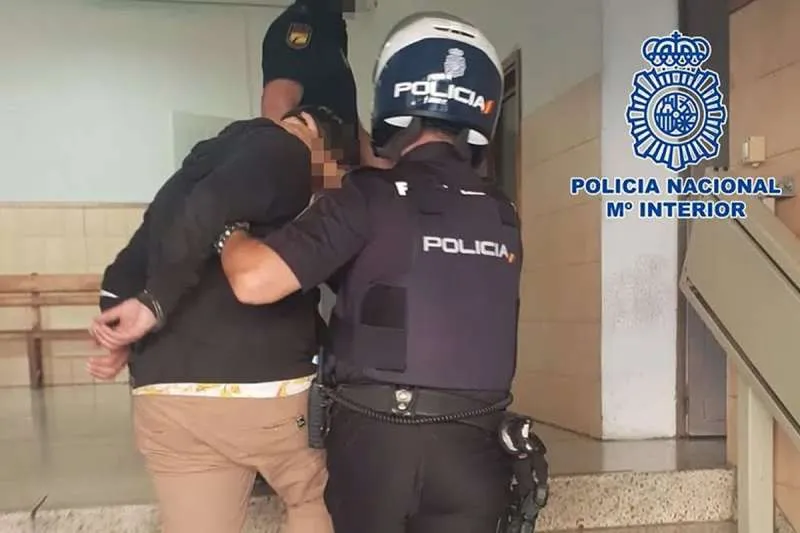 Man arrested for seven hotel and apartment burglaries in south Tenerife
The National Police have arrested a 37-year-old man in the south of Tenerife who, during their investigation was nicknamed 'trepamuros' which literally translates as 'wall crawler', who is accused of at least seven robberies in hotel rooms and apartments in Los Cristianos, Las Americas, and Costa Adeje over the last two months.
Police investigators received several reports of burglaries that had similarities in terms of the physical description of the thief and his modus operandi.
In all cases, an individual dressed in sportswear entered at dawn, by climbing, jumping walls, or going through the windows of hotel rooms and apartments, to steal the belongings of the tourists who were asleep inside.
On some occasions he was surprised by the occupants, but on others he exited without the victims of the robbery noticing him.
The police report says that he targeted cash, jewellery, fashion accessories, and technological devices, and in total, they have claims for missing items to the value of more than 10,500 euros.
Investigators managed to identify who they thought the 'wall crawler' was, carried out surveillance on him, and finally caught him red-handed on Saturday morning as he was jumping from balcony to balcony on a hotel in Costa Adeje where he had allegedly just committed another robbery in one of the rooms.
At the time of his arrest, he had items worth more than 1,000 euros, which were returned to their rightful owners. After being taken to the South Tenerife National Police Station in Playa Las Americas he was officially charged and is now in custody awaiting trial.
Investigators believe there are many other victims of 'trepamuros' who haven't reported a burglary or haven't realised they've actually been burgled whilst here on holiday.
Other articles that may interest you...