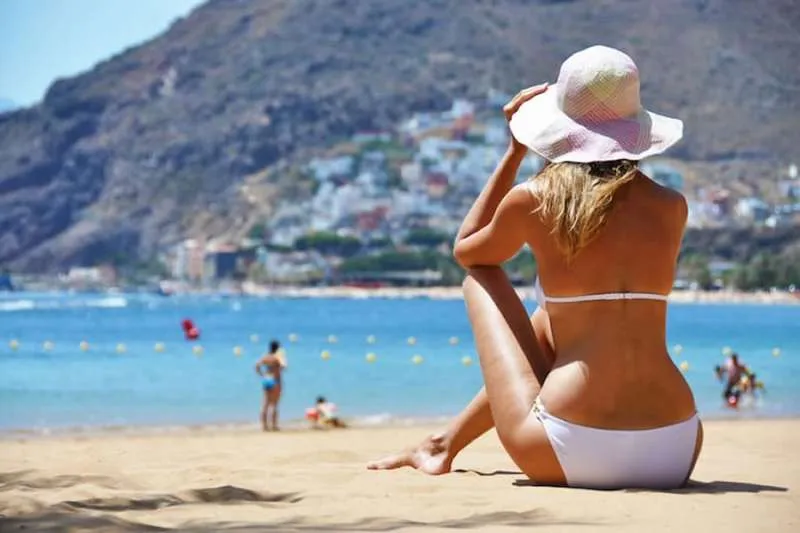 July was the third hottest in 61 years in the Canary Islands with a high of 45°C
The Canary Islands experienced it's third warmest July since 1961 last month, with an average temperature of 23.7°C which is 1.6°C above the average for the time of year, which corresponds to a "very hot" status, according to the State Meteorological Agency (AEMET).
Thermally, July was characterized by two heatwaves and warm periods except at the beginning of the month, from the 1st to the 5th, and a few days between the 15th and 18th.
These high temperatures affected both the maximums and the minimums recorded, while the average value of recorded rainfall was 2.0 litres per square metre, which classes it as a "very wet" month.
This average precipitation is 250% of what is expected compared to available data from 1981-2010, making it the seventh wettest July since records began.
Regarding the average hours of sunshine over the Canary Islands, in total there were 308.9 hours, which is 95.2% of what was expected according to the reference series from 1991 to 2020.
The heatwave between the 9th and 11th of July was the second most intense of the 41 that have been recorded since 1975, the first being in July 2012. The highest daytime temperature recorded in July was 45°C in Aldea-Tasarte (Gran Canaria) on the 25th, and there were 12 nights with minimum temperatures equal to or greater than 30°C, all of them in Gran Canaria, except for one case in La Dehesa (El Hierro).
Other articles that may interest you...