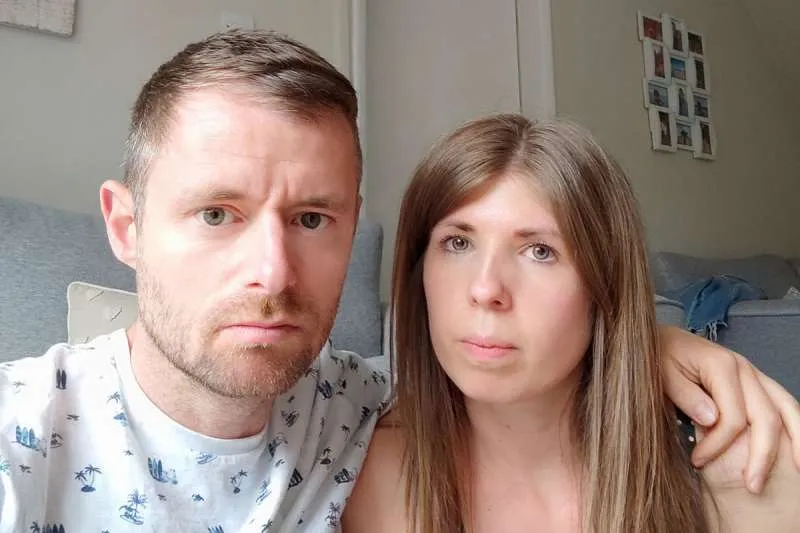 Heartbreak for couple who have wedding cancelled days before Spain lifts travel restrictions
On Saturday (May 21st), Spain finally opened its borders to unvaccinated travellers from the UK who can now enter the country, including the Canary Islands, with a PCR or Antigen test. The news has generally been gratefully received by holidaymakers and business owners in the islands after 6 months of uncertainty and holiday plans having to be changed.
However, not everyone is as happy as they could be about it as their plans were changed just last week after Spain announced an extension of the entry requirements from May 15th until June 30th, before this weekend's unexpected U-turn.
One couple affected in this way are Darren Aston (37) and fiancée Aimee Jones (27) from Great Barr in Birmingham, who were looking forward to their dream wedding on June 17th in Lanzarote with 50 of their close family and friends flying over to join them, which was cancelled last Most Monday (May 16th) due to the extension.
Darren and Aimee met in their local pub in Great Barr and since then have visited Puerto del Carmen four times together before deciding to tie the knot in their dream location. Darren said to Canarian Weekly: "We originally booked our wedding in Puerto Calero in September 2019 for June 25th 2021, and were both over the moon we had found our dream wedding venue in our favourite holiday destination."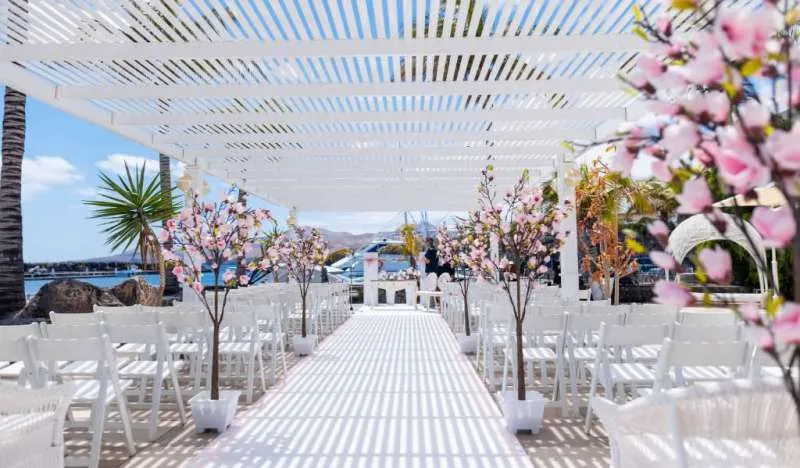 How the couples dream Lanzarote wedding should have looked
"Our original wedding date was understandably postponed due to the pandemic and travel restrictions, and was rearranged to June 17th 2022 as we all felt that a year later, we would be fine for it to take place under normal circumstances."
"Myself and Aimee, and several of our guests who are unvaccinated, have been waiting months for travel restrictions to change as we didn't meet entry requirements, and our hopes were raised when the UK papers reported that restrictions had been lifted, only for it to be announced later that the Spanish tourist office in London had misinterpreted a government press release!"
"When it was extended at the end of April for just two weeks, we were positive of a change, but then, when it was extended again until the end of June, we realised that it wasn't going to take place."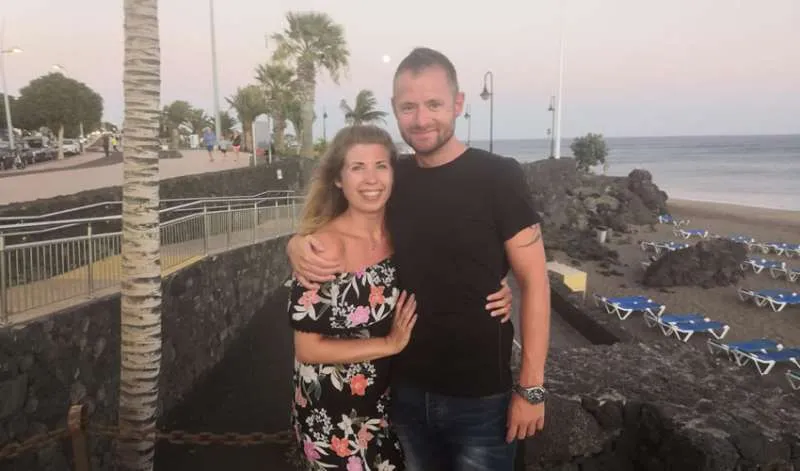 Aimee and Darren during happier times on a previous trip to Lanzarote
"On Monday May 16th we informed our wedding planner in Lanzarote that we would have to cancel the wedding again, so that our guests had the chance to reschedule flights and accommodation. We were both devastated."
"For Spain then to decide they've changed their mind again just a week later and now allow everyone in is an absolute joke. As it stands, we have lost around £3,500 with costs paid out so far, and change of flights etc, and our guests have lost thousands between them in changes they've had to make along with getting time off work etc."
"Right now, our wedding is cancelled and we will lose the money altogether if we choose not to continue our wedding journey in Lanzarote. We do have the option of possibly rebooking it for next year, but again we will incur more costs and will need to get the trust back for our guests to book up again. It's been a total nightmare not knowing which way it will turn."