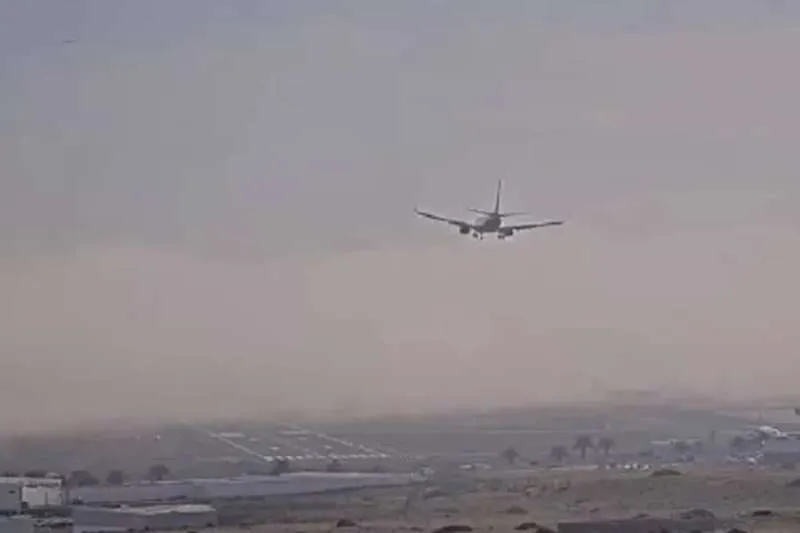 Flight cancellations, delays and diversions due to the calima in the Canary Islands
At least four flights had to be diverted due to the fog and low cloud this afternoon (Sunday) caused the calima from the heatwave in the Canary Islands, which has been particularly thick at the Lanzarote Airport, and moved across to affect Fuerteventura.
Three international flights and a fourth from Madrid had to be diverted due to low visibility, and were diverted to Gran Canaria and Fuerteventura.
A Jet2 flight from Birmingham and a Ryanair flight from Bologna (Italy) were diverted to Gran Canaria, and a TUI flight from Frankfurt, scheduled to land in Lanzarote at 4:00pm this afternoon, and an Air Europa flight from Madrid were both diverted to Fuerteventura.
These diversions also had a knock-on effect of delays for flights departing from Lanzarote, but fortunately, the calima from the southeast slopes of Lanzarote at around 6pm, and AENA informed that operations had been resumed and that the diverted planes would land in Lanzarote shortly.
AENA is recommending passengers who are travelling in the next 24 hours to check the status of their flight with their airline, and in their latest update have informed that the Fuerteventura Airport is suffering the same situation, with many flights cancelled or diverted this evening.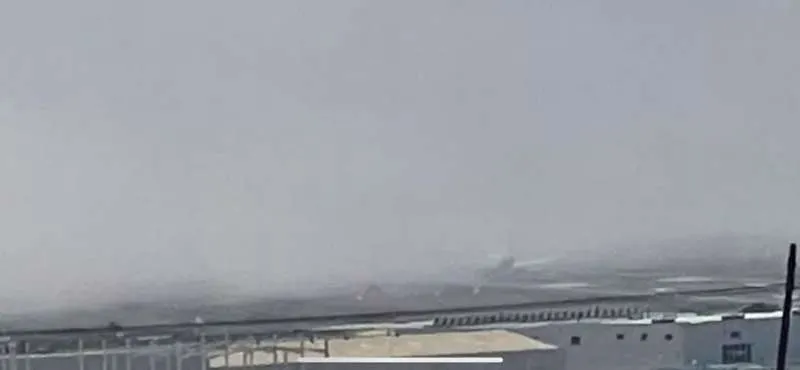 Other articles that may interest you...