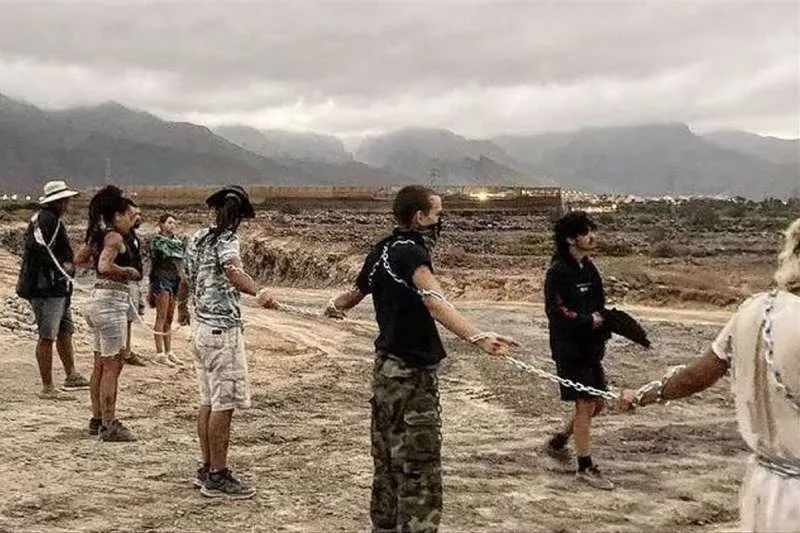 El Puertito activists chain themselves together and stop construction work
The activists who have been protesting for three weeks in El Puertito on the south Tenerife coast, where the Cuna del Alma project is being constructed, managed to stop the works on Thursday after chaining themselves to each other and refusing to move when the diggers came to continue the ground clearance work they are doing on the site.
The Salvar la Tejita environmental association reported that the protesters made a human 'chain' to stop what they believe is a "crime against the heritage, culture, biodiversity and archaeological value of the Canary Islands".
They claim that, despite stopping two-thirds of the construction that is closest to the Puertito coast, they decided to "Make a peaceful sit-in in a strategic area where the diggers pass to continue with the work." Once there, they prevented workers and machinery from passing through to the site, preventing them from working at all on Thursday.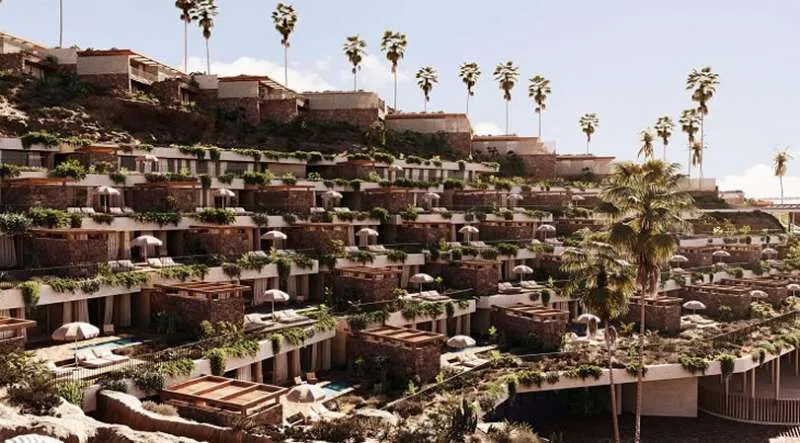 This is how the Cuna del Alma resort will make the coast look after construction.
In July, the Tenerife Cabildo stopped around 2% of the work of the new project which is being financed by Belgian businessmen, after the Tegüico Heritage Association proved the presence of archaeological remains on the site and their possible destruction by the work. Patrimony then carried out two inspections and verified that the works had irreversibly damaged and destroyed some remains.
An online documentary in Spanish called "El Puertito de Adeje, a paradise in danger", made by members of Salvar El Puertito, explains that in the enclave's surroundings there are several endemic Canarian species. They claim that most of these species do not appear in the report for the permits to build the project.
The activists also say that the construction companies are doing as much as they can in August, taking advantage of the summer holidays for politicians and the slowdown in judicial processes, destroying as much land as possible to make it developable, "while the politicians don't show their faces," concludes the environmental organization.
Other articles that may interest you...