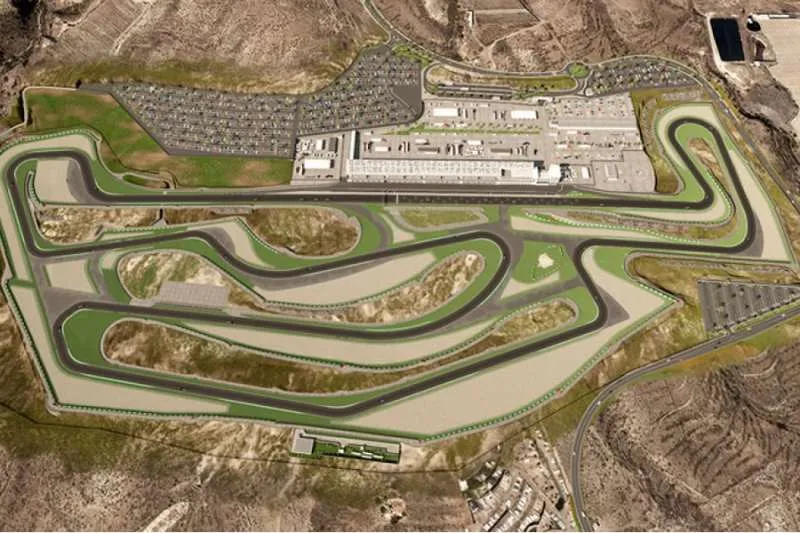 Cabildo to allocate another 5.1 million euros to construction of race track
On May 27th, a meeting at the Tenerife Cabildo will be held where it will be proposed to allocate another 5.1 million euros to the Tenerife Motor Circuit, in Granadilla de Abona. The president, Pedro Martín, said that a sports infrastructure of this type has been historically demanded for more than 30 years on the island, both by the world of motorsport and for the socio-economic development of the south of the island.
Martín said that at this plenary session the opposition has the opportunity to transcend political positions based on revenge, and support a project that is not new, but which is a historical demand from sports fans, industrialists, and motorsports companies which will appeal to tourists and sports enthusiasts who live on, and visit, the island.
The 5.1 million euros will be used to start three important works simultaneously: the reinforcement of slopes to avoid runoff that can affect the track, the clearing of the land, and the construction of buildings and the paddock.
The Cabildo is asking the Coalición Canaria to stop blocking the construction of the race track, with Martín saying that it makes no sense for them to vote against a proposal that they themselves first made, concluding that "the circuit cannot be in the midst of partisan disputes, because in the end, the only people who end up losing will be the citizens."
Other articles that may interest you...