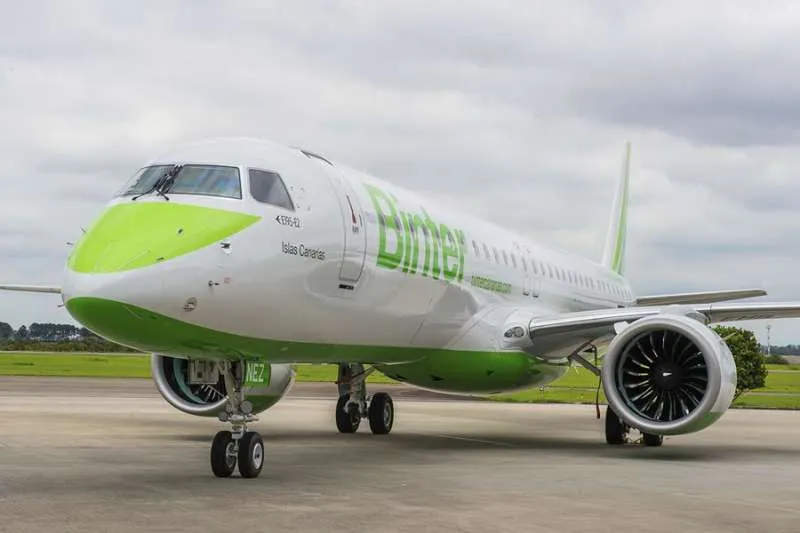 Binter now has flights to more international destinations
Binter has launched a promotion for new travel routes this summer aimed at Canary Islands residents who want to experience new locations including parts of Africa and Madeira. There is a flash sale right now with tickets from 68.50 euros each way to Banjul, Marrakech, Fez, and Madeira, as well as some internal flights as well.
There are various options on flights to these destinations from Lanzarote, Fuerteventura, and Tenerife South, as well as from Madeira to Marrakech. The flash sale ends at midnight tomorrow night, Monday May 23rd, to fly in between July 1st and September 15th of this year.
People who wish to take advantage of it can purchase tickets through the company's different sales channels, online at www.bintercanarias.com, the Binter app, by calling 922/928 32 77 00, or at travel agencies and at the airport offices, where the conditions and prices of the different destinations can be consulted.
Passengers on these Binter flights will enjoy the advantages offered by the Canarian airline, the comfort of its new modern Embraer E195-E2 aircraft which are the quietest, cleanest, and most efficient single-aisle jets in its class, with a configuration that allows more space between rows and the comfort of no middle seat, and its renewed ATR 72, with a high-end onboard service which includes a gourmet appetizer for all passengers during the journey.
Other articles that may interest you...