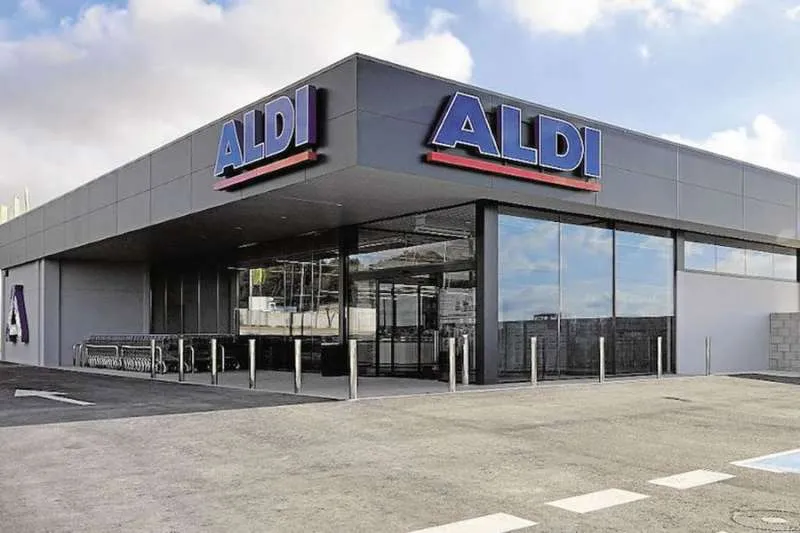 Aldi intend to grow quickly in the Canaries and take market share from competitors
German supermarket chain Aldi are about to land in the Canary Islands with a bang, opening 10 stores this summer entering into a fiercely competitive market, dominated by Dinosol and Mercadona. However, they intend to grow quickly at the expense of the other brands, providing greater competition, something always beneficial for the consumer.
Aldi will open four stores in the Canary Islands in the first two weeks of July, with plans to have 20 stores in the archipelago by 2024. Their expansion will go hand in hand with the logistics platform built in Arinaga in Gran Canaria, which has a floor space of more than 26,000m2 and an investment of 30 million euros, which will be inaugurated on Tuesday.
The consultant Retail Data, estimates that Aldi will have a turnover of around 70 million in the islands in 2024 with a 3.4% market share, and will be the eighth flagship of island food distribution.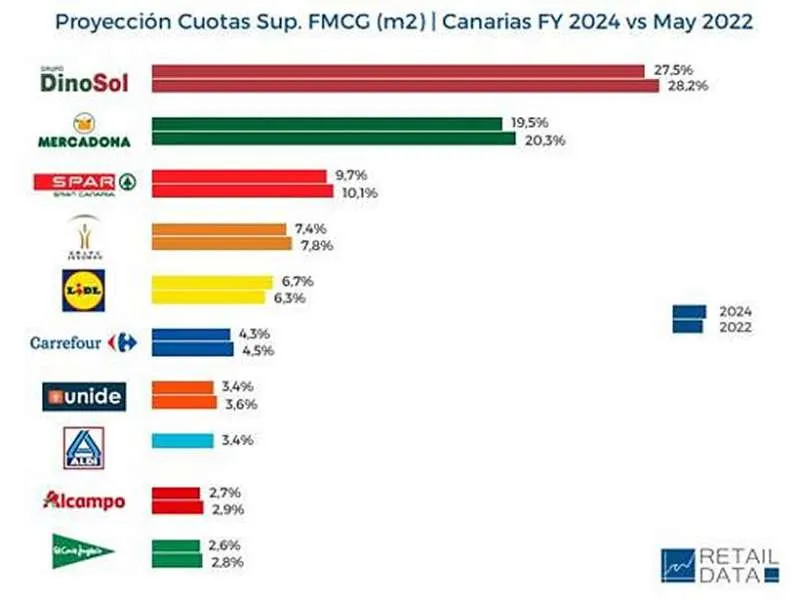 Just three brands control 60% of food distribution in the Canary Islands. Dinosol (Hiperdino) accounts for 28.2% of the market followed by Mercadona with 20.3%, and then Spar with 10.1%.
These three, which between them have more than 400,000m2 of the almost 650,000m2 of the commercial space for food distribution on the islands, will see their current share cut.
According to the projections made by the director of the Retail Data sector, Juan Carlos Matarrubia, with the 20 stores planned by Aldi for 2024, the German brand will reach a market share of 3.4% and a turnover of between 65 and 70 million euros, and will plan for more.
In the case of Dinosol, the entry of Aldi will reduce its market share from 28.2% to 27.5%, according to the projection of Retail Data, and Mercadona will go down from 20.3% to 19.5%, and Spar will drop from 10.1% to 9.7%.
The Jesuman group, which today stands at 7.8%, will also reduce its level to 7.4%, although it will maintain its fourth position in the ranking of food distribution brands on the islands.
Lidl, which is in fifth position and will remain there, is the only brand that will grow in the next two years despite the entry of Aldi. Matarrubia points out that both have a similar model and that Lidl will increase its share from 6.3% to 6.7%.
Matarrubia, highlights Aldi's effort to enter a market that "is not easy" as evidence that 60% of the commercial room and 50% of the value in euros is in the hands of local companies "with a deep understanding of the peculiarities of the market."
Other articles that may interest you...