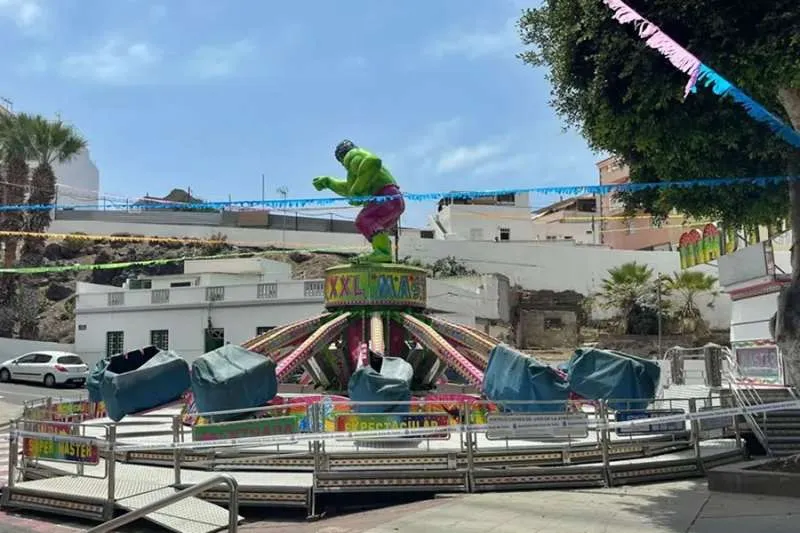 A 25 year old young man dies after being electrocuted by a ride at the Alcalá fayre
A 25-year-old man died yesterday evening after being electrocuted while assembling one of the mechanical rides called 'The Octupus' for the Alcalá fiesta that is on this bank holiday weekend in Guía de Isora on the southwest coast of Tenerife.
The man, who has only been named as Kevin, is a worker at the fayre and was installing an electrical cable for the ride when he was electrocuted and instantly killed, according to the Isora Local Police who have released an official statement after a night of speculation by local residents as to what happened.
The Mayor, Josefa Mesa, has confirmed that the fiesta celebrations will still go ahead as planned, finishing with a huge firework display on Monday, but the attractions are sealed and cannot be used, as they are subject to the ongoing investigation by the judicial police as to the cause of the accident.
Other articles that may interest you...