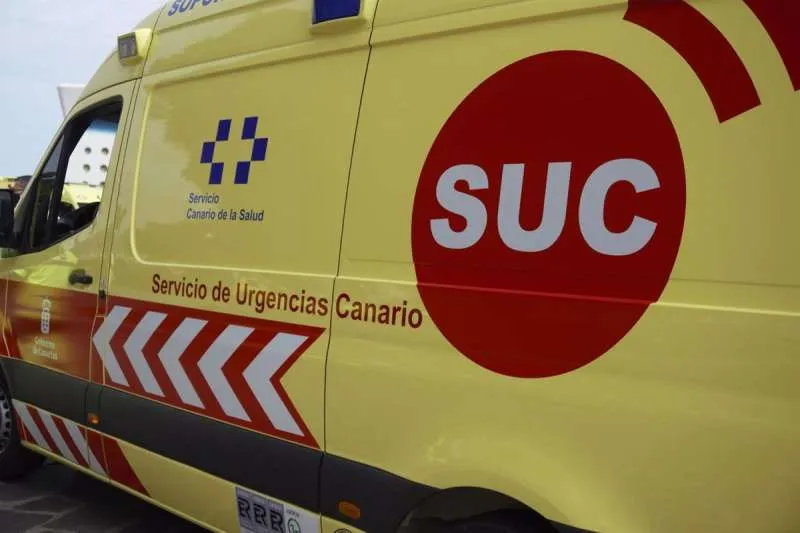 60-year-old man in serious condition after drowning in a pool in Costa Adeje
A 60-year-old man is in serious condition after suffering a heart attack and symptoms of drowning in a complex swimming pool yesterday (Wednesday) in Costa Adeje in the south of Tenerife.
According to the Emergency Services Coordination Centre (CECOES), they received an urgent call for help at 2.13pm from a complex on Calle Antonio Navarro, which is where the Sunset Bay and Orlando apartments complexes are located.
CECOES immediately dispatched police and medical personnel from the nearest health centre to the complex, whilst the coordinating doctor in the 112 call centre gave instructions by telephone to the people who had rescued him from the pool, on how to give CPR correctly until the emergency services arrived.
When the doctor and nurse arrived at the pool with the Local Police, they confirmed that these people, with telephone assistance, had successfully resuscitated the man who was breathing again.
At this point, they took over and stabilised the man until an ambulance arrived and transferred him to the Hospiten Sur Hospital in a serious condition for further treatment.
The medical personnel have praised the people, who not only pulled him from the pool but also revived him, for acting so quickly and sensibly in saving the man's life.
Other articles that may interest you...