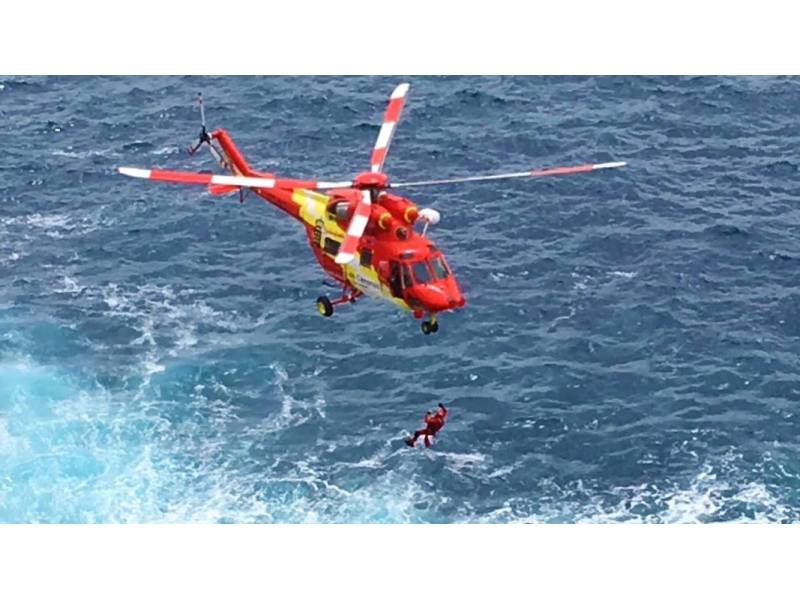 Woman rescued from sea by helicopter after breaking collar bone
A woman needed rescuing by helicopter in Fuerteventura yesterday after falling in the sea and fracturing her collar bone, in the area of Playa del Valle on the west coast of the island.
At 2:20pm yesterday afternoon (Thursday), the Emergency Services Coordination Centre (CECOES) received an alert, made from an SOS phone in the area, reporting that a person had rushed into the sea and fallen over hurting herself, but was now in trouble as the tide had dragged her out and she couldn't swim back to shore because of her shoulder.
The CECOES press release confirms that a GES helicopter was dispatched to the area straight away, as they could tell where it was by the location of the SOS phone, spotted the woman who was struggling to stay afloat, and managed to airlift her to safety.
Once back on land, ambulance personnel assessed and attended to her and diagnosed an injury to her clavicle, so took her straight to the General Hospital in Puerto Rosario for further treatment and observation.
According to SUC staff she is in a stable condition and expected to make a full recovery.
Other articles that may interest you...