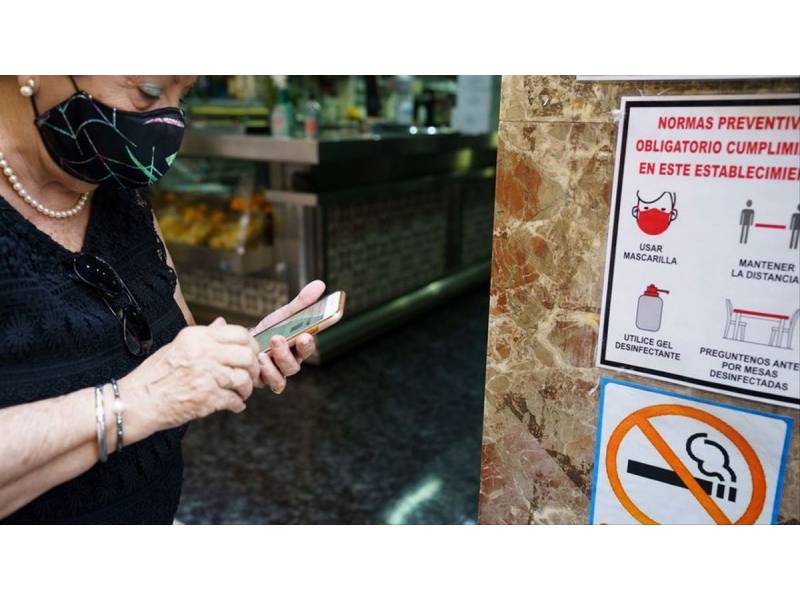 The TSJC authorizes use of the COVID certificate in the Canary Islands
The Superior Court of Justice of the Canary Islands (TSJC) has authorized the use of the COVID Certificate to access establishments such as nightlife venues, bars, restaurants, and public spaces in the Archipelago. According to the order of the Administrative Litigation Chamber, this measure, which is voluntary for businesses, creates environments that are "healthier, safer, and less likely to transmit the virus."
It will come into force next Friday, December 10th, and will be available for use until January 15th, when an extension may be requested if deemed necessary.
The Ministry of Health presented the request for the TSJC to endorse the 'COVID certificate' on November 29th, after the work carried out by the regional Government which were agreed with the business sectors and workers unions.
The collegiate decision of the three magistrates of the Chamber, determines that the capacity, number of people per group, and closing times in force at all times for each commercial activity at the level of alert immediately lower than that existing on the island, can be adhered to for those businesses who voluntarily choose to require their workers and clients over 12 years and 3 months old, to prove, also voluntarily, the absence of active infection of COVID-19, either by the negative result of a diagnostic test, or the presenting a recovery certificate, or presenting a vaccination certificate.
With this voluntary system, the aim is to reward in some way, those establishments and public spaces that contribute to creating healthier environments that are safer for people and less likely to be responsible for transmitting the virus.
The TSJC also states that the measure "allows businesses and people to maintain economic and social activity, due to the creation of safer spaces in which the transmission of the virus is less likely, observing in this sense a greater benefit for the general interest of the population in a moment of increased transmission of infection."
The ruling also warns that, "even when the current situation cannot be classified as serious, the existence of an upward trend justifies the need to adopt preventive measures to avoid reaching past situations."
This special prevention is reinforced by the arrival of the Christmas season, in which there is an increase in social encounters and activities in places for public use, without forgetting that these months coincide with a high tourist season that determines a increase in the arrival of tourists from countries where the pandemic has a "poor evolution, due, to a large extent, to the low percentage of vaccination".
Finally, the TSJC concludes that this initiative is proportionate and reasonable, "resulting in that the benefit obtained for the general interest is greater than the damage caused to the goods or securities in conflict."