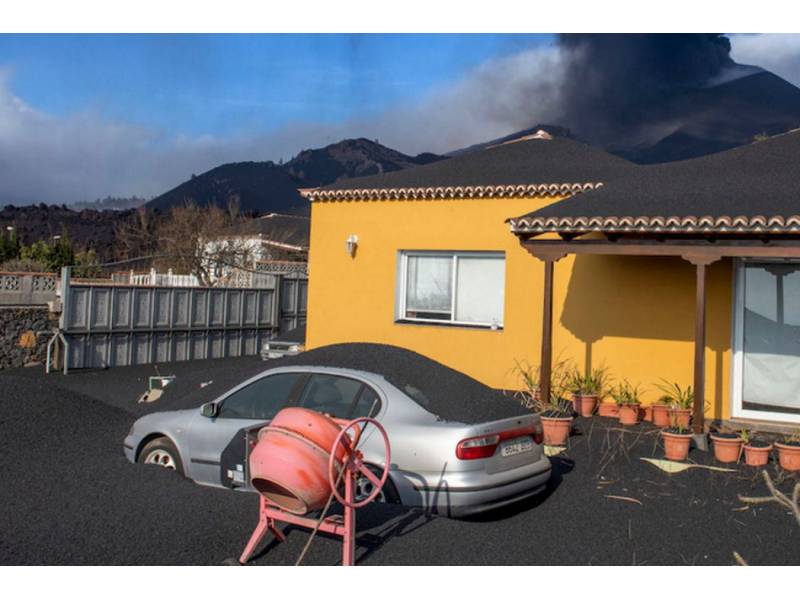 The storm forecast to hit La Palma today is 'worrying'
The rains that are forecast to make an appearance in La Palma today are worrying the authorities, especially because it is not ruled out that they will arrive in the form of a storm. Their main concern is the ash accumulated on the roofs of buildings that will become instantly much heavier and may cause some to collapse.
Today's forecast from AEMET, the State Meteorological Agency, also shows winds from the southwest that will push the ash cloud towards the north and east in the direction of the airport, causing more flight cancellations to and from the island.
With rain, the ash on the ground will also become more difficult to clear as it turns to a grey sludge, which will also affect the airport as well as access roads around the exclusion zone where ash accumulations are the worst and the deepest.
The latest figures show that lava from the volcano has now covered 1,065.9 hectares of land and affected 2,746 buildings, of which 2,651 are destroyed and 95 are damaged, according to the European satellite monitoring system Copernicus.