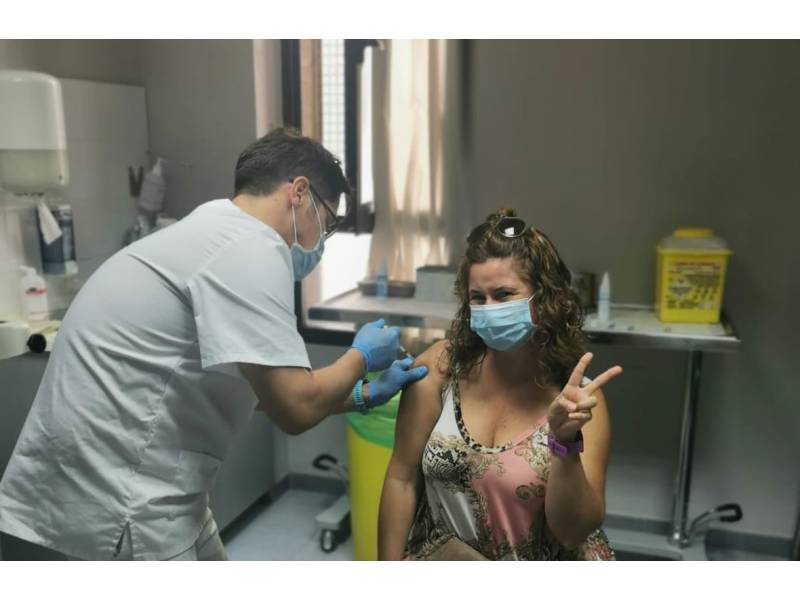 The SCS are surging forward with vaccinations, 52.6% have now had first jab
The Canary Islands now have 30.7% of its target population fully vaccinated against Covid, which is 579,689 people over 16 years of age, while 52.6% have received at least one dose, a total of 984,471 people. The SCS vaccination teams have now administered a total of 1,495,961 doses, with 26,375 administered yesterday, highlights the Ministry of Health in a statement.
In the age group of people between 30 and 39 years, 6.12% have already had at least one dose of a vaccine, and the inoculation of Group 10, (40 to 49-year-olds), has also progressed so that 87,527 people, which is 29.58%, have already received at least one dose, while 7.96% are fully immunized either with two doses or the Janssen single-dose vaccine.
The Ministry of Health is also urging anyone over the age of 40 in Tenerife and Gran Canaria that hasn't yet got an appointment, to register online or call them as soon as possible to get booked in. Don't forget that if you are not registered with the Health Service, you can go to your local medical centre and do so with your ID paperwork and an Empadronamiento certificate.
Regarding Group 9, made up of people between 50 and 59 years old, progression is moving quickly as 77.9% have received one dose, and 53.13%, both doses. For their part, 115,446 people between the ages of 60 and 65 who make up Group 8 have received one dose, which represents 75.97% of that group, while 18.5% have full immunization.
Of Group 7, which includes the population under 60 years of age at severe risk of Covid-19, there are 12,212 people who have been vaccinated with one dose, 99.47%, and 78.24% of that group with two doses.
Group 4, that of large household dependents, is now 74.61% immunized with the two doses, and Group 5, made up of people over 66 years of age who are not residents of nursing homes, there are now 217,430 people who have received both doses, that is 75.58%, while the vaccination has been 100% completed with one dose of this group, made up of 287,448 people.
Group 3 is also 100% complete with the first dose, and 65.75% have had two doses; and Group 6, made up of 66,000 people, which includes teachers, firefighters and policemen, has 78.55% with one dose and 55.47% fully immunised.