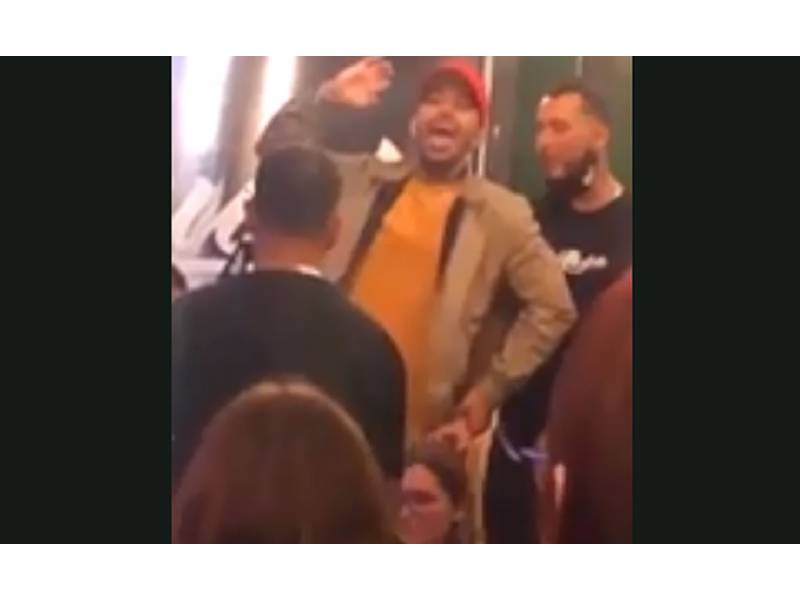 Revellers chant 'Viva El Covid' to police as they close bar for breaking rules
The Local Police were called to a cocktail bar in Santa Lucía de Tirajana in Gran Canaria on Saturday night, by locals who claimed that the clientele had got completely out of control, were singing dancing, hugging, and not respecting any Covid regulations that are in place on the island.
When they arrived at the premises, agents found that there were double the amount of people inside the bar than the official capacity allows, no spacing of seating, no masks, no distancing, standing on chairs dancing and singing along to a guitarist in the corner of the venue.
Due to this, the police had no option but to intervene and evict everyone from the bar in the appropriate way due to Covid health measures. As they officiated this, people got disgruntled and started chanting 'Viva El Covid' to the officers, leading to several incidents of public disorder, and fines being issued.
Although no-one was arrested, fines were issued to people present in the bar for several infractions including not wearing masks, and to the bar, who even though they have a music licence, were charged for encouraging a gathering and interaction, breaking capacity levels, not imposing social distancing or enforcing people to only be seated.
The bar owner now faces the reality that his bar can be closed by authorities as well as having a fine between 6,000 and 60,000 euros for breach of restrictions, which the people that were there won't care about, as they'll just drink somewhere else.
Authorities have warned that police will be stricter enforcing the extra restrictions that Gran Canaria, Tenerife, and Fuerteventura start today with a 10pm curfew, 50% capacities indoors and outdoors, and max group size of 4 (except co-habitants), especially where entertainment is concerned that is encouraging the public to break the health measures.
They remind that live entertainment is permitted in venues that have a music licence, but that all protocols must be adhered to, i.e. 2 metre spacing between the back of chairs, no smoking on terraces, no dancing, maximum 4 at a table, and an exclusive roped off performance area or stage for the artist that is at least 2 metres from the public.
This should not be in a doorway or area that people pass through, and members of public are not allowed to join performers on stage.