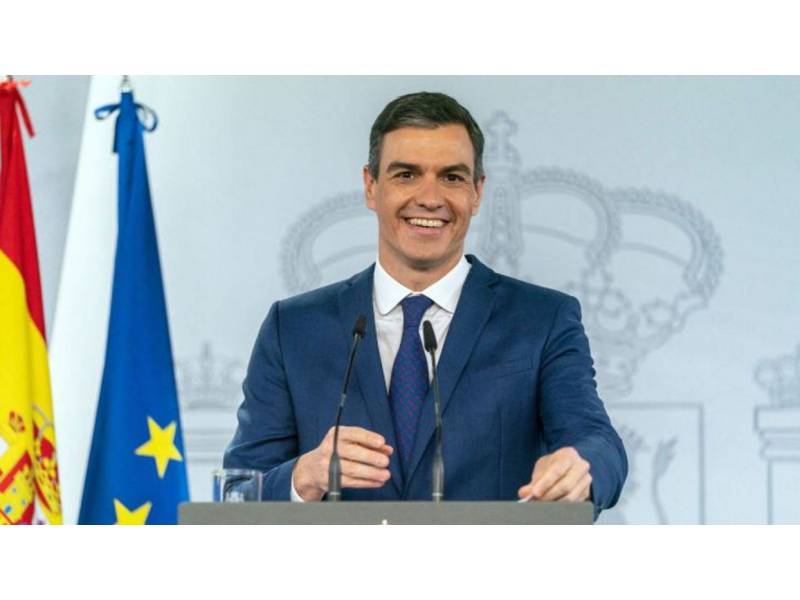 No more masks outdoors from June 26th
The Prime Minister of Spain, Pedro Sánchez, has announced this morning (Friday) that masks will no longer be mandatory in outdoor public spaces as of next Saturday, June 26th.
During his speech at the closing ceremony of the Círculo de Economía Meeting, which is being held at the Hotel W in Barcelona, ​​he explained that he will convene an extraordinary Council of Ministers next Thursday (June 24th) to approve the measure.
"This will be the last weekend with masks in the open air," celebrated the prime minister who stressed that the forecasts made by the government regarding the end of the pandemic, are not only optimistic but will fall short of reality.
The long-awaited news was released unexpectedly by Sanchez himself, after he encouraged the debate last Wednesday by assuring that "soon" the mask would cease to be necessary in outdoor public spaces as long as a safe distance from other people can be maintained.
The Government decided to reserve the important announcement to the prime minister because the abolition of oral protection, although it has been on the table for weeks in the meetings between the Ministry of Health and the autonomous communities, is the exclusive decision of the central Government.
There will still be rules for use of masks inside regardless of social distancing, and some situations with big crowds where distancing can't be guaranteed, but these are yet to be verified.