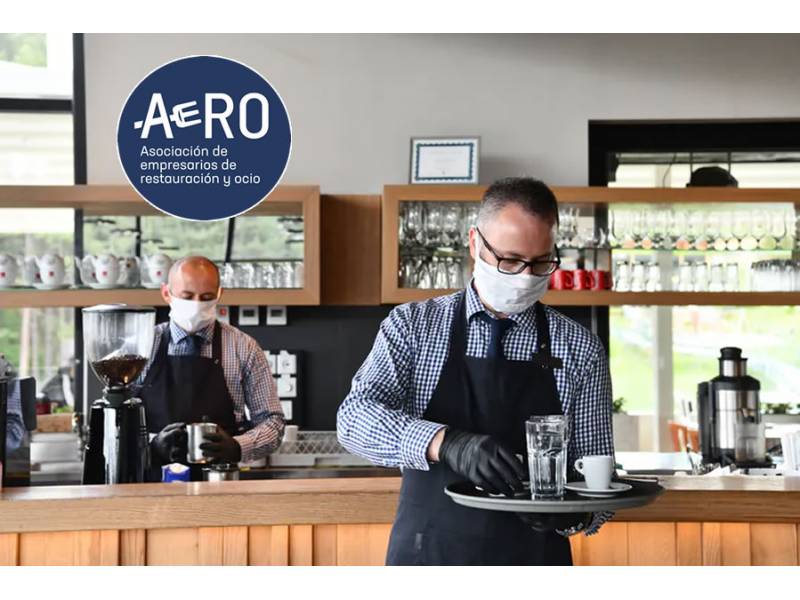 Are you a bar or restaurant owner in Tenerife? Want help getting government aid?
The hospitality sector in the province of Santa Cruz de Tenerife used to be represented by Ashotel, but bar and restaurant owners felt they were being overlooked by legislation aimed at hotels, and not independent businesses, and AERO was born. Fast forward to today and AERO is the association that represents the interests of hospitality venues, particularly in the south of Tenerife.
Over the last few months the Association has actively participated in different meetings called by the Government of the Canary Islands motivated by the Covid-19 crisis, and anyone can join whether a single business owner, or a group, regardless of nationality. It is free to any bar and restaurant with 10 or less employees, and there is a nominal fee for those with 11-49 employees, and includes Venture Group and Gourmetland amongst its members here in the south.
At the negotiating table with the Ministry of Health, the representatives of AERO have put forward their proposals to the Canary Islands Government regarding the restrictions imposed on the sector, the strategy to follow during the pandemic, as well as the aid for hospitality which is so important and necessary for economic recovery.
On this subject, last week the representatives of the Association met in the South of Tenerife with the Deputy Minister of the Presidency of the Government of the Canary Islands, Antonio Olivera, to learn about the economic aid that the executive has for companies with tax residence in Canary Islands, amounting to a total of 1.14 billion euros.
To access these grants, AERO has made an external consulting service available to all its associates where they can receive all the necessary information and help. They are expert tax lawyers Laynez & Fornies who can be contacted via their website: www.laynezyfornies.com or by calling: 922 899 482 or 669 968 605, or by email: asun@laynezyfornies.com
Finally, AERO reminds all bar and restaurant owners that the deadline for requesting aid begins on June 15th and ends on July 28th of this year. If you would like more information on how to become a member of AERO and how it will benefit you, please contact administracion@aero-tenerife.com