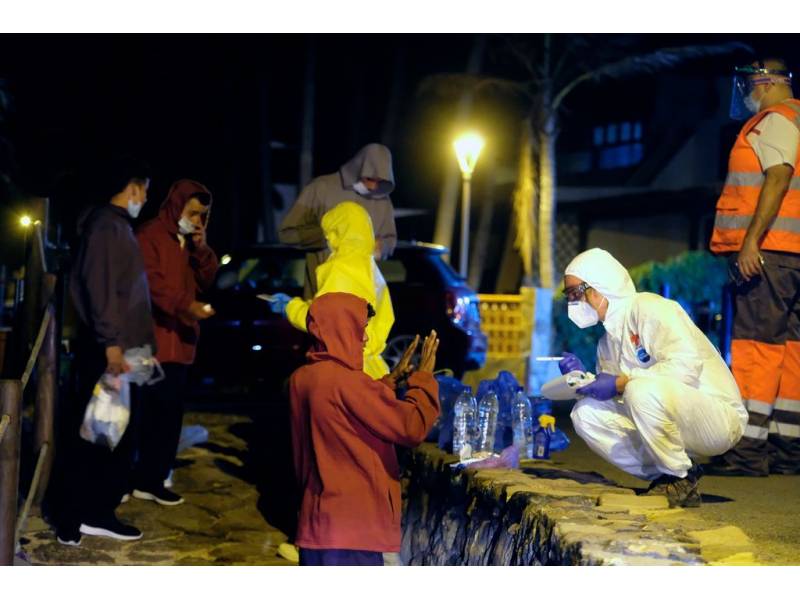 Another person dies trying to cross the Atlatic to the Canaries from Africa
Maritime Rescue has come to the rescue during the night in the south of Gran Canaria to a boat with 50 sub-Saharan Africans on board, including the body of a dead male, which brings the number of victims recorded travelling to the islands so far this year to 18.
Emergency services have reported that the boat was located just after 4 o'clock this morning about 20 kilometres south of Maspalomas. Its occupants of 20 men, including the deceased, 19 women and 11 minors, were all transferred to the port of Arguineguín where they received their first health assistance.
On arrival a baby and a small girl were transferred straight away to the Maternal and Child Hospital of Las Palmas de Gran Canaria, and one of the female passengers was rushed to the Insular Hospital with burns.
So far this year, 18 irregular immigrants have died on the Canarian route, taking into account that this number is only those of whom there is evidence on the islands, either because they died on land, because they found their bodies in the boats, or because their travelling companions have stated that they died at sea.
The arrival of this boat this morning comes after 115 immigrants were intercepted yesterday (Wednesday) in two boats and a cayuco in Gran Canaria and Lanzarote.