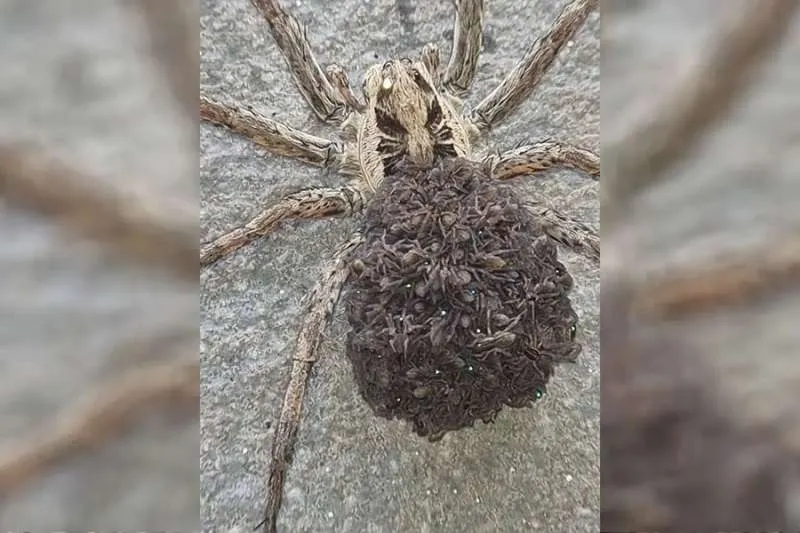 Woman finds huge scary spider on her front door step in Tenerife!
Sara de Guerra, a resident of Tenerife, had the fright of her life this week when she opened her front door and found a huge dead spider with hundreds of young baby spiders clinging to its body.
Posting on Twitter, Sara explained that when she opened her front door, there it was, but when she tried to move it, the young ones all ran in various directions.
Following this, Sara, who lives on a finca in the hills, got a shovel and carefully picked it up without disturbing the baby ones, and put it in a field on the other side of the road.
The last thing she is trying to find out is what type of spider it is as it doesn't seem to be a species from the Canary Islands. Do you know? If so, where did it come from!
Comunidad de twitter necesito ayuda. He encontrado esto en la puerta de casa. Tiene como muchas mini bebés encima. La he intentado mover y han salido las bebés disparadas.
Al final con una pala la he puesto en la finca de enfrente.
¿Qué especie de araña es esta? Vivo en tenerife pic.twitter.com/F6DI8i1oYz

— saradeguerra (@saradeguerra) September 27, 2022
Other articles that may interest you...