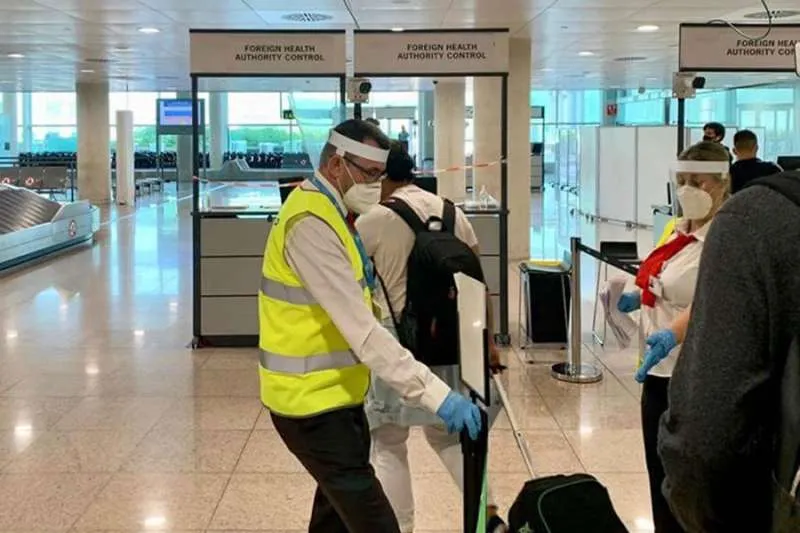 Will unvaccinated travellers from the UK be able to enter Spain from Friday?
On Thursday, March 31st, the extension of the requirement to be vaccinated or have a valid recovery certificate to enter Spain, including the Canary Islands, from the UK comes to an end, but will it be extended again or will, finally, it be abolished and give the final piece in the jigsaw to full recovery and normality?
In the next 48 hours the Spanish Parliament has a busy schedule with fuel price subsidies to be passed by the Council of Ministers, the end of mandatory masks indoors on the agenda for debate and vote, but this subject can't be ignored as it expires naturally on Thursday so has to be addressed.
The measure was put in place on December 1st last year and caused a huge number of holiday cancellations and upset hundreds of thousands of people who had to reschedule trips, because either they or their teenage children weren't vaccinated.
It was amended in January to include a valid recovery certificate for, initially, 12 to 17 year olds, and then over 18s as well, but still non-vaccinated travellers were allowed to enter Spain, and on February 28th it was extended again until March 31st.
Here at the Canarian Weekly, we believe that the requirement will be cancelled and people will be able to enter the country again and come to the Canary Islands, but whether or not that involves taking a test or not we don't know.
With the rate of de-escalation of restrictions across Spain, the high rate of vaccination in the country, the change in how the pandemic is being viewed and managed, and the cancellation of quarantine and sick for asymptomatic positives, it all points to not extending the ban on non-vaccinated UK travellers.
Also, don't forget, that although it was a local requirement, the necessity of presenting the Covid Certificate to travel from mainland Spain to the Canary Islands was cancelled on March 16th.
To travel within the EU, the Covid Certificate is required, ie, fully vaccinated/booster, or PCR/Antigen test, or valid recovery certificate, so if it is dropped, it is more than likely that this will be implemented rather than dropping all requirements altogether.
Fingers crossed this will be week that the news we have all been waiting for is announced, and as soon as we know anything, you will too.