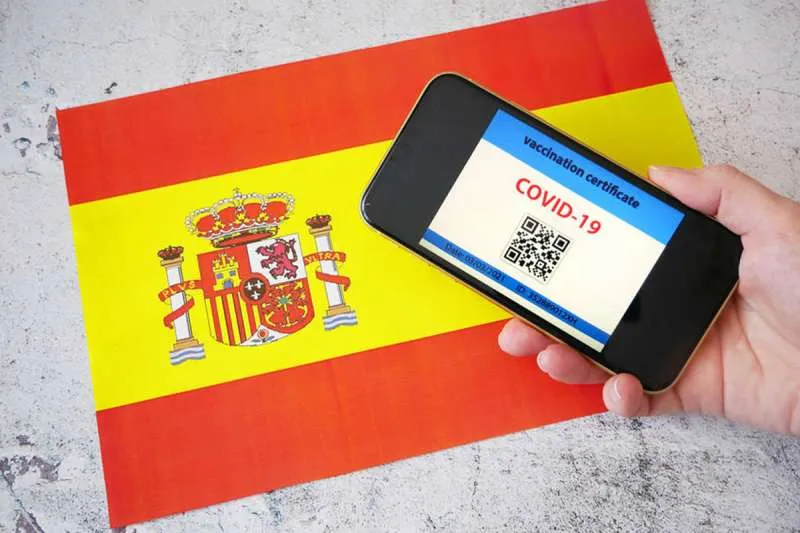 Wake up Spain you need to drop entry restrictions to keep British tourists
With the improvement of the overall Covid situation and the general increase in vaccination rates, almost all EU and Schengen Area countries have now dropped all of their entry rules and now permit restriction-free entry for all travellers, with France being the latest to do so earlier this week. However, there are still three countries that continue to require travellers to meet entry rules and guess what, Spain is one of them.
Anyone coming to visit Spain, including the Canary Islands, plus the people who live in the country, can't understand why Spain has entry restrictions, and believe that this decision is affecting tourism and the economy in a negative way.
To put it in perspective, these are the countries that DO have entry requirements:
The Netherlands
Luxembourg
Spain.
...and these are the countries that have dropped all of their Coronavirus entry rules and permit entry to all travellers regardless of their country of origin and their vaccination status:
Austria
Belgium
Bulgaria
Czech Republic
Croatia
Cyprus
Denmark
Estonia
Finland
France
Greece
Germany
Hungary
Iceland
Ireland
Italy
Latvia
Lithuania
Malta
Norway
Poland
Portugal
Romania
Slovakia
Slovenia
Sweden
Switzerland
Many believe that if Spain wants to continue competing, in particular, in the British tourist market, then entry restrictions need to be dropped. The current requirements are still in place until September and thousands are not coming to Spain, or the islands, choosing other locations this summer instead.
Whether or not it's because of vaccination, or they don't want the extra cost or uncertainty and hassle, it is happening. Yes occupancies are at 81% for July, but not with Brits in volume. Wake up Spain, you need to act now, mañana is not good enough anymore.
ENTRY REQUIREMENTS FOR THE THREE COUNTRIES:
The Netherlands continues to keep Covid entry restrictions in place only for travellers from third countries. This means that non-EU travellers must present a vaccination or a recovery certificate in order to be allowed entry to the Netherlands. All travellers who do not hold any of these two certificates are currently banned, meaning that they are not permitted entry.
However, all travellers from EU countries can enter the Netherlands restriction-free even if they do not hold any of the certificates.
Luxembourg also continues to keep Covid entry rules in place only for nationals of third countries. Everyone over the age of 12 must present a valid vaccination or recovery certificate in order to be permitted entry to the country. They don't accept negative test results.
Spain has lifted all of its Covid entry rules for travellers from the EU and Schengen Area, but still continues to require those from third countries to meet certain entry rules.
All travellers over the age of 12 arriving from non-EU countries must show a vaccination, recovery, or negative test certificate upon their arrival.
Other articles that may interest you...