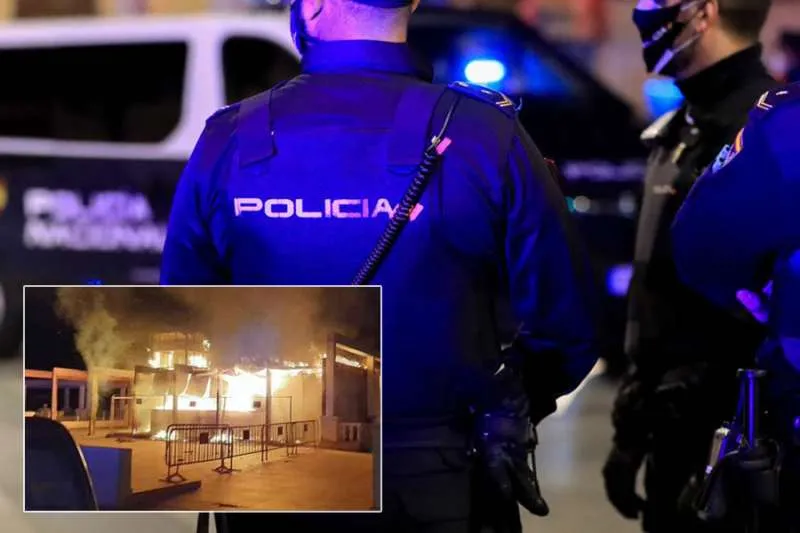 Two people arrested for arson attack on the CC Centro Costa in Adeje
The National Police have arrested a 41-year-old man and a 26-year-old woman for causing the fire at a kiosk in the CC Centro Costa in Torviscas in the south of Tenerife on May 31st, charged with arson and endangering another life.
The incident took place between 1am and 2am on the 31st at a kiosk that was being renovated as part of the rebuild plan along Calle Valencia overlooking the beach.
Apparently, according to witness statements, it's a place that homeless people use to spend the night, whose personal disputes were allegedly the motive for the arson attack.
The kiosk in question was built mainly from wood and, according to a report from the forensic department of the National Police, no element was found that by itself and under normal conditions was capable of producing a temperature that would lead to self-combustion, so it could only be produced by direct application of a flame or by artificially generating a similar temperature with the use of combustion accelerators.
Because of this, the police investigations focused on finding the culprits, which has resulted in the arrest of the two people, a 41-year-old man who already has a criminal record and an arrest warrant, all be it for other charges, and a woman aged 26.
According to the police report, they set fire to the premises after an argument with another person, putting at risk not only the integrity of the adjoining buildings but also the life of this person. The two detainees have already been sentenced by the judicial authorities for arson and endangering another life.
Other articles that may interest you...