Three boats with 154 people on board arrive in the Canaries in just a few hours
Three boats with 154 people on board arrived on the coasts of Lanzarote, Tenerife, and Gran Canaria yesterday (Tuesday), as reported by Maritime Rescue.
The first one was intercepted at around 1:00am yesterday morning 7 miles from Punta Prieta on the coast of Lanzarote with 52 people on board, 49 men and three women, of North African origin.
The Salvamar Polimnia rescue boat came to their aid and retrieved the migrants taking them to the La Cebolla pier in Arrecife (Lanzarote), where they disembarked at around 2:20am and were met by Red Cross medical personnel who checked their health after their crossing, with two of them needing further treatment at hospital in Arrecife.
A few hours later the second boat with 67 people on board, all men and including 18 claiming to be minors, arrived by its own means at the port of Los Cristianos in the south of Tenerife.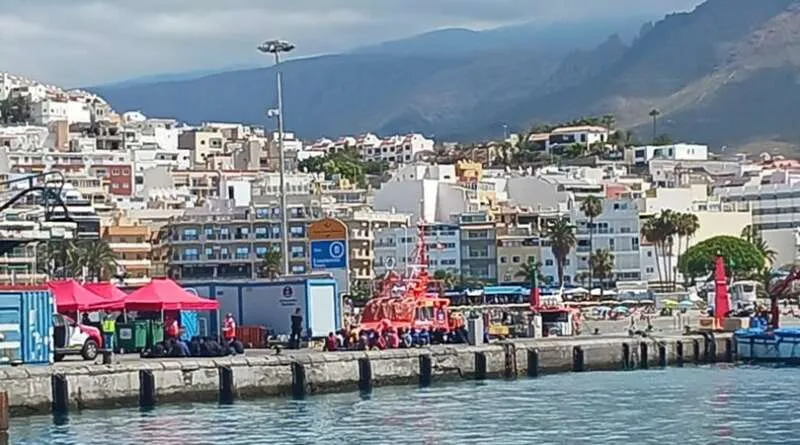 Immigrant arrivals in Los Cristianos port.
A third boat, with 35 migrants on board, brings the number of people that have arrived from West Africa to 154 in just a few hours. The last boat was located 3.5 miles south of Maspalomas (Gran Canaria), at around 11:45am carrying 32 men and three women.
The irregular migrants were rescued by the Salvamar Macondo and transferred to the Arguineguín dock on the southwest coast of Gran Canaria, where they were also met by medical personnel.