The new Erjos tunnel only has 1km of drilling until they're joined
The President of the Canary Islands, Ángel Víctor Torres, and the Minister of Public Works, Sebastián Franquis, visited Tenerife yesterday to see the progress of the new tunnel that will link Santiago del Teide to El Tanque and complete the island's ring road.
So far 80% of the drilling has been completed with only one kilometre left to complete, and 45% of the works on the outside have been finished too, although there is a modification to the project pending, which will make it two lanes in each direction, instead of one.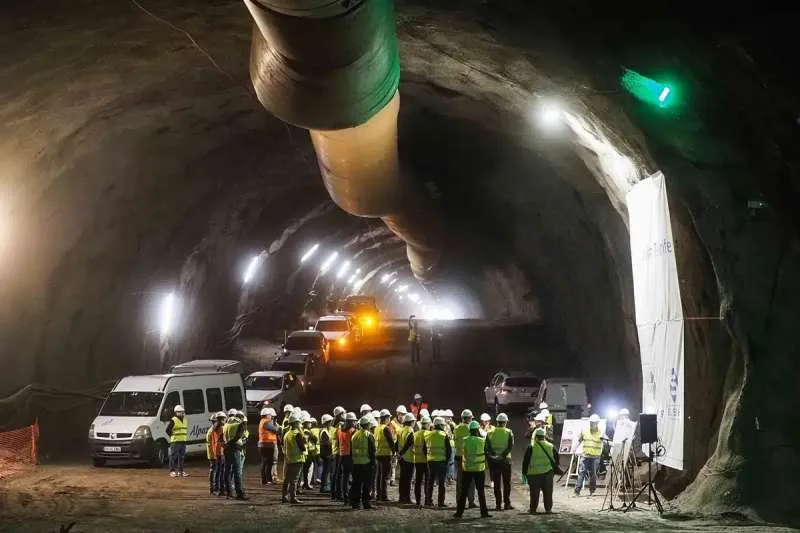 In addition, enough space has been left for a third lane in each direction in the future if needed, as the tunnel is now 14 metres wide with a siding every kilometre.
The Erjos double tunnel is the largest currently being built in Spain at 5.1 kilometres long, with an initial budget of 240 million euros, which has risen to 256 million due to the increase in the prices of materials, and an execution period of 48 months.
The work was scheduled to be completed in November but due to a change in the project, the pandemic, and an environmental change in the north so as not to affect an area of ​​laurisilva, is delayed until March 2025.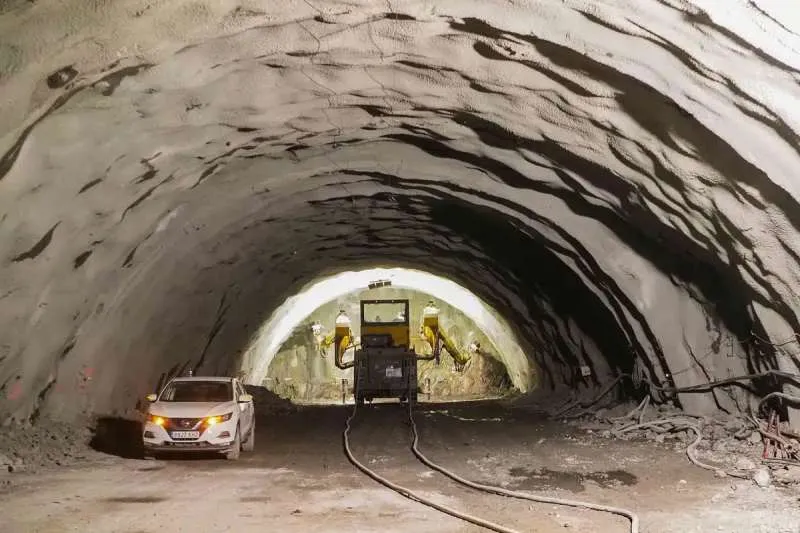 In addition, the Cabildo has set up two nurseries with more than 3,000 Canary Island pines; to replant those affected areas in the vicinity of the tunnel works.
According to the head of the works, José Luis Slim, the two drillings from the north and south should meet before the summer. They are currently drilling about eight metres a day, although it is more difficult from the north as they are coming across more basalt.