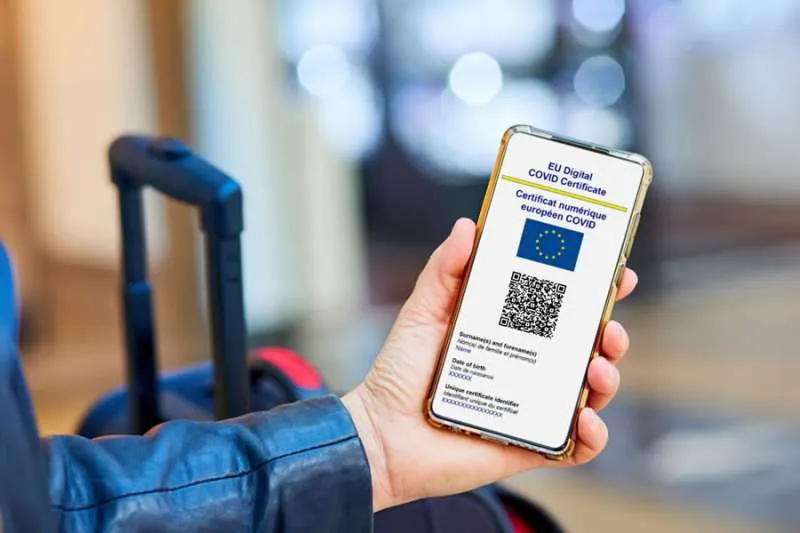 The EU Digital Covid Certificate for travel is staying for another year
The European Parliament and the EU member states have reached a deal to keep the EU Digital Covid Certificate active for another year until June 2023. The scheme was set to expire on June 30th, however, the EU authorities decided to extend its use by a year to ensure that EU citizens have the right to free movement in case there is a new variant or outbreak of coronavirus.
The EU Council said that the extension of this regulation would ensure that EU travellers, and those from third countries that are connected to the system, can continue using the Certificate for travel to Member State countries where they are required for proof of vaccination, test results, or recovery from Covid.
They also agreed to submit a detailed epidemiological report by December 31st of this year, with proposals to allow for the assessment of the need to repeal or maintain the certificate, depending on the health situation at that moment in time.
The agreement also sees a few updates and changes, which include:
- All vaccination certificates should now reflect all doses administered, regardless of the member states where an individual received their vaccination.
- The possibility of issuing a recovery certificate following an antigen test; and to increase the range of authorised antigen tests used to qualify for a Covid certificate.
- Allowing vaccination certificates to be issued to people that participate in clinical trials.
The decision to extend the EU Digital Covid Certificate by one year has been welcomed by the EU Commission. The Commissioner for Justice, Didier Reynders, said that with over 1.8 billion certificates issued, it is clear that the epidemiological situation can change at any time that the EU Digital Covid Certificate has been a key instrument in helping through the changing tides.
He emphasised that the EU authorities are committed to a return to restriction-free movement and welcome the decision of some Member States to lift all travel restrictions. However, it has been noted that the new deal will help the EU to facilitate free and safe travel even more.