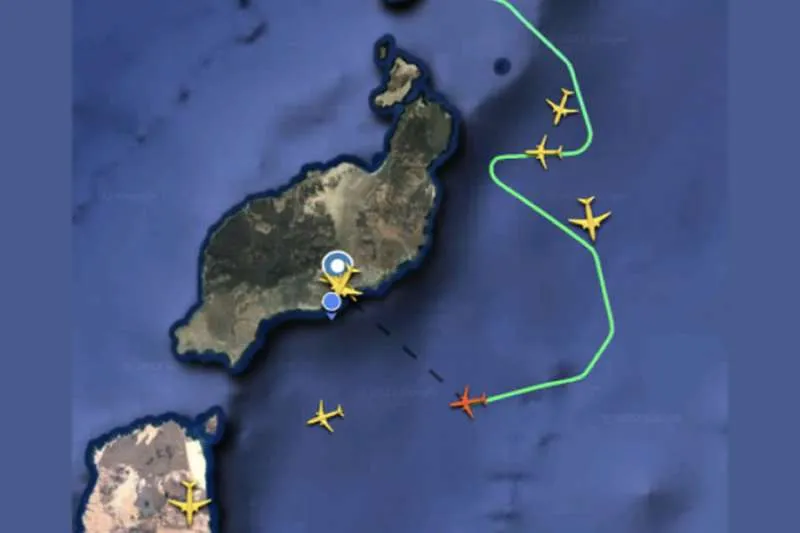 Several Lanzarote flights are diverted to Fuerteventura due to strong winds
The storm that has hit the Canary Islands this weekend, has spread east to Lanzarote and Fuerteventura, and is now causing delays and diversions particularly at the Cesar Manrique airport in Lanzarote.
Yesterday afternoon (Sunday) a domestic flight from Gran Canaria couldn't land in Fuerteventura and had to return to Las Palmas, but during the afternoon the problems were seen in Lanzarote and with much larger planes.
An airbus from Barcelona was diverted to Fuerteventura due to the strong south-westerly wind in the Guacimeta area, in Lanzarote, and a flight from Edinburgh also had problems at the Lanzarote airport and had to be diverted to Fuerteventura.
It is expected that the worst of the storm is yet to come, with more strong winds, rain, and weather warnings this morning across the archipelago.