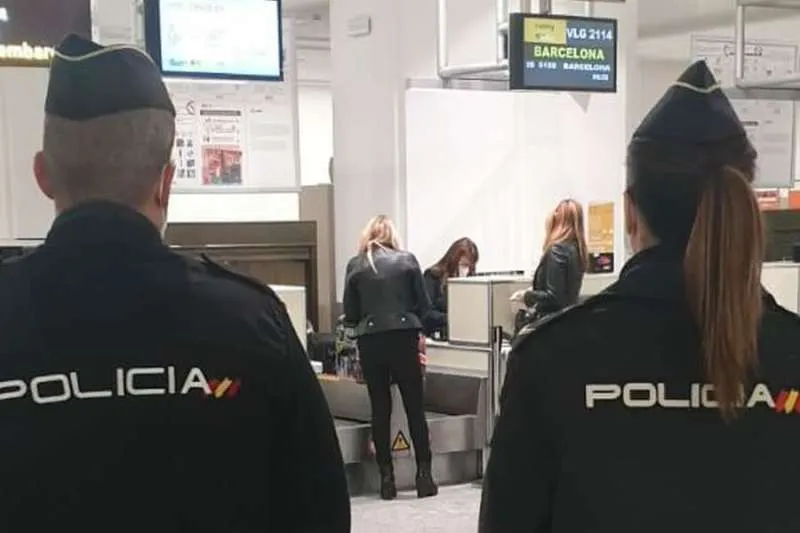 Passenger arrested at Lanzarote Airport with 3 kilos of cocaine hidden in his luggage
The National Police arrested a 53-year-old man at Lanzarote Airport from Guinea Bissau (West Africa) on Tuesday, who is a resident in Portugal, on a flight from Madrid after finding more than three kilograms of cocaine hidden in his luggage.
According to an official press release by the Superior Police Headquarters of the Canary Islands, this is the sixth smuggler detained by agents at the Cesar Manrique airport so far this year, while the drugs seized in the first quarter of 2022 amount to more than six kilograms of cocaine and 580 grams of heroin.
The man was intercepted by officers as he showed an elusive and nervous attitude towards the police, which aroused their suspicions so he was taken to the headquarters for a search.
In total, they found 260 capsules of cocaine hidden in his luggage, with a total weight of 3,075 grams.
After carrying out the pertinent protocols, the man was arrested for crimes against public health, and placed at the disposal of the competent Judicial Authority, who ordered his immediate imprisonment.