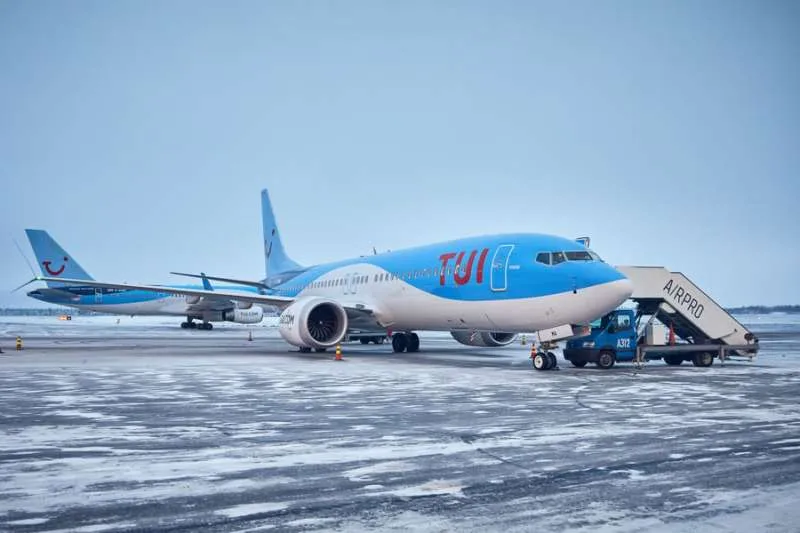 Panic on TUI flight from Tenerife to Manchester left passengers 'screaming and crying'
There was panic among passengers on a TUI flight from Tenerife to Manchester on Thursday last week (March 9th), after it tried to land but was severely rocked by "terrible turbulence" due to storm Larissa that hit the UK last week, which left those on board "screaming and crying" after the pilot was forced to abort the landing during a blizzard.
Heavy snowfall that day wreaked havoc across the north of England, with roads blocked, cars and drivers stranded, and several flights delayed at Manchester airport.
Flight TOM2477 from Tenerife was scheduled to land at 8pm on Thursday, but the trainee pilot was forced to abort the landing. One passenger on board, Gareth Salter, told the Manchester Evening News that "people were panicking, babies were screaming, and there were some girls behind us crying. I was praying, to be honest. I didn't think I would see my family again. It was horrible".
"We knew from the news that the weather was going to be bad, but as soon as we started to touch down it just didn't feel right. There were very strong crosswinds and turbulence shook us."
Once they had landed, passengers were surprised to find out that they were at East Midlands airport. "They came on speakerphone and said we were in the East Midlands and that a trainee pilot had landed the plane and asked us to applaud him for landing safely, however, they never actually told us about the diversion", Gareth said.
Shell-shocked passengers have taken to social media claiming that they were then 'abandoned' in the East Midlands and had to organize their way home or find hotels on their own, but TUI denies this claim, saying transfers were organised to take customers back to Manchester Airport.
A TUI spokesperson said: "We can confirm that TOM2477 from Tenerife to Manchester Airport on March 9th was diverted to East Midlands Airport, due to adverse weather conditions during the approach to Manchester. Customers arrived safely at East Midlands Airport and were made aware of the diversion on arrival."
"Transfers were organised to take customers back to Manchester Airport and accommodation was offered where necessary. Customers received regular updates throughout the evening. We'd like to apologise for any inconvenience caused and thank customers for their patience and understanding."