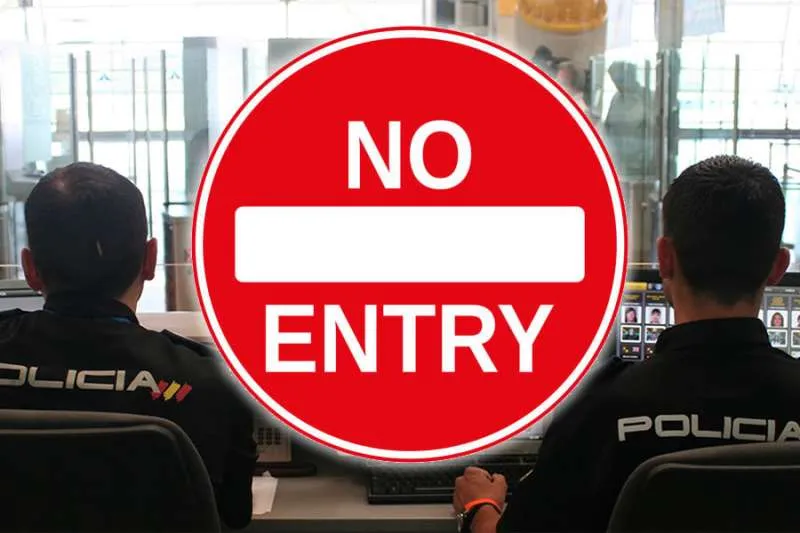 No vax no entry: Spain extends travel restrictions on third country and UK travellers
The Ministry del Interior have published in this morning's BOE (Saturday) that Spain is extending the current Covid-19 entry restrictions for third countries for another month, meaning that non-vaccinated travellers from the UK can still not enter Spain, which includes the Canary Islands, without a recovery certificate.
It was previously in place until midday tomorrow, Sunday 15th May, however, in line with the newly made announcement, the entry rules are being extended until June 15th. This means that unvaccinated UK travellers are the only ones in the whole of Europe that can't come to Spain of those permitted.
"The border order issued by the Ministry del Interior extends all current restrictions on Spain's external land, sea, and air borders under the recommendations of the European Union Council, due to the health crisis caused by Covid-19 until 24:00 hours on 15 June 2022, and replaces the current one, which expired on Sunday 15 May," a statement from the Ministry says.
This means that the following criteria must still be met to enter the country:
Over 18s: Must have proof of vaccination (2nd jab within 270 days or booster), or a valid recovery certificate proving recovery in the last 6 months.
12 to 17-year-olds: Must have proof of vaccination, or valid recovery certificate, or negative PCR test result in the last 72 hours.
Under 12s: No tests or vaccination required.
Locator forms: The NHS Covid Pass is recognised across Europe, not just in Spain, as a replacement for proof of vaccination status instead of the EU Covid Certificate, so as long as you have this up to date, no locator form is necessary. If you don't have this, then you still have to complete a form.