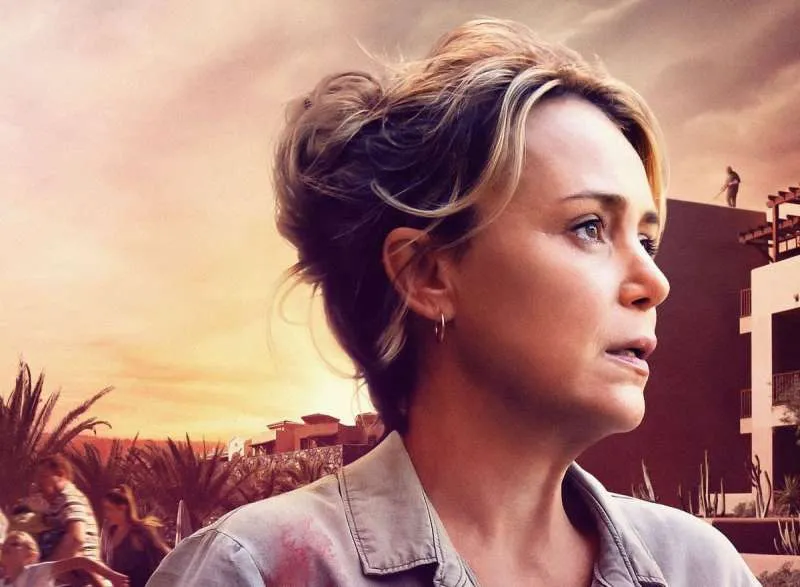 New BBC drama based on a shooting in a hotel in Tenerife starts this week
A new three-part thriller starts on the BBC this Tuesday called Crossfire, a thriller filmed at the San Blas Hotel in the south of Tenerife starring Keeley Hawes (Spooks, Bodyguard), that narrates the dramatic experience of a family that finds themselves involved in a fight for survival after armed gunmen break into the hotel they are holidaying in.
Keeley Hawes, who is also a producer, plays Jo who is on holiday with two other couples and her children, and there is already drama in the group dynamic, and was shot in the hotel where the entire cast was also staying, meaning her hotel doubled as the set for filming!
The show is written by Apple Tree Yard author Louise Doughty and the plot is as intense and gritty as you can imagine, especially as she said that not all the people staying in the hotel knew that a series was being filmed, which caused "very striking reactions" in which they have to ally themselves with other holidaymakers and hotel employees.
Doughty also says that the idea for the series came to her when she was on h.oliday in Tenerife: "I was with my family in a hotel in Tenerife, calm, and I asked myself, what would happen if armed men broke in here? You are very vulnerable in that situation. Who would you try to save? Would you help the people around you or would you hide under a sunbed?"
"I'm fascinated by the idea of how so-called ordinary people respond to intense pressure and I couldn't be more excited to have written this drama for the BBC and to have the amazing Keeley Hawes in the star role."
Crossfire starts at 9pm on Tuesday 20th September on BBC One.
Other articles that may interest you...