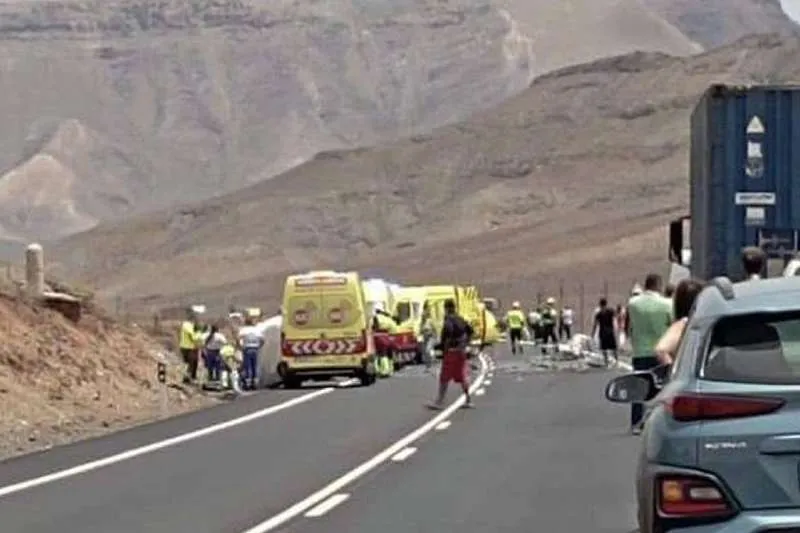 Man killed in head-on collision with a bus in Fuerteventura
A man was killed on Friday afternoon in an accident on the FV-2 highway in Fuerteventura, between the intersection of Pozo Negro and Los Alares, in the municipality of Antigua, after having a head-on collision with a bus.
The Emergency Services Coordination Centre (CECOES) have reported that they received a call at 2.15pm informing them of the accident and that the driver of the car was trapped inside his vehicle.
When firefighters arrived at the scene of the accident, they cut free the injured driver from his car, who was suffering from severe head injuries, so that he could be attended to by SUC paramedics.
Unfortunately, despite their efforts, they couldn't save the man's life and he died as a result of his injuries, so they could only confirm his death.
The Guardia Civil have instructed the relevant procedures to determine the cause of the accident, and no other details regarding the deceased have been released at this moment.