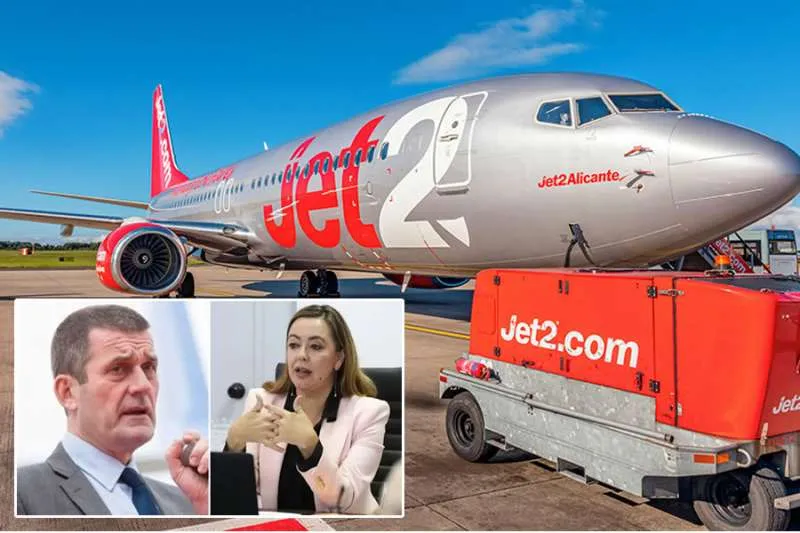 Jet2 CEO confronts Dolores Corujo about Lanzarote tourism statements
It is no longer just the British press who are criticizing the comments of the president of the Lanzarote Cabildo, Dolores Corujo, regarding her aim to change tourism on the island from 'euro a pint' Brits to higher spending Europeans, airlines, and tour operators are now starting to question her statements and Jet2 is the first one to demand an explanation.
The CEO of Jet2.com and Jet2 Holidays, Steve Heapy, has sent a letter to the president of the Cabildo asking her to explain what she said and clarify whether or not she wants British tourists coming to the island.
At the Madrid Tourism Fair, FITUR, Corujo said that Lanzarote was getting saturated with tourists and her aim was to attract higher quality tourists, such as German, Dutch, and French, so that the island doesn't have to depend so much on the high volume British market.
Her statement continued to resonate at the Berlin International Tourism Fair (ITB) which was held last week, amplified by the coverage it has received from the UK press.
Jet2 is the largest tour operator in the UK and has put 625,000 flight seats on sale to Lanzarote for this summer and the winter season of 2023/4, and in his letter, Steve Heapy expresses his "extreme concern regarding the articles that have been published in the main print and online newspapers in the United Kingdom this weekend."
Corujo's statements from the ITB have been published in these articles, where she reiterated that "it is essential to work on the diversification of the sector and the growth of markets such as the German one, to achieve higher quality tourism and greater spending in the destination".
Heapy states that this article could have "a very detrimental effect on British tourists who are choosing Lanzarote for their holidays this year", and asks Corujo to clarify what "higher quality tourism means."
Heapy emphasizes that there is a lot at stake, as Jet2 has continuously invested in Lanzarote, which flies people throughout the year from its 10 bases across the UK. In fact, he adds, the role that Jet2 plays is also very important for local tourism businesses, as the company has contracts with 111 hotels and 46 villas in 8 resorts.
In 2019, Lanzarote received 1.3 million visitors from the UK, which is more than four times more than the next highest number of 309,000 from Germany. The third biggest market is Ireland with 285,000 and then France (115,000).
Other articles that may interest you...