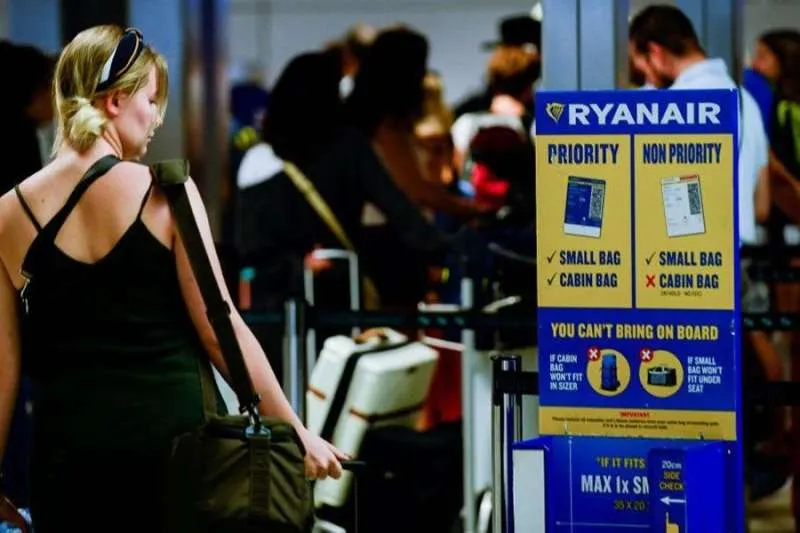 How to avoid paying for a suitcase on Ryanair
If you follow Ryanair on social media you will already know that they can take a joke and are happy to laugh at themselves, as proven by their response to one passenger's tweet about how to get around their luggage policy.
Many passengers look for tricks to get around airline baggage policies and avoid paying supplements, and one of these ingenious tactics was shared on Twitter by journalist Bobbi Hadgraft, who showed an image of a pair of combat trousers with enough pockets to carry all her luggage in, tweeting: "Wearing these trousers next time I travel with Ryanair."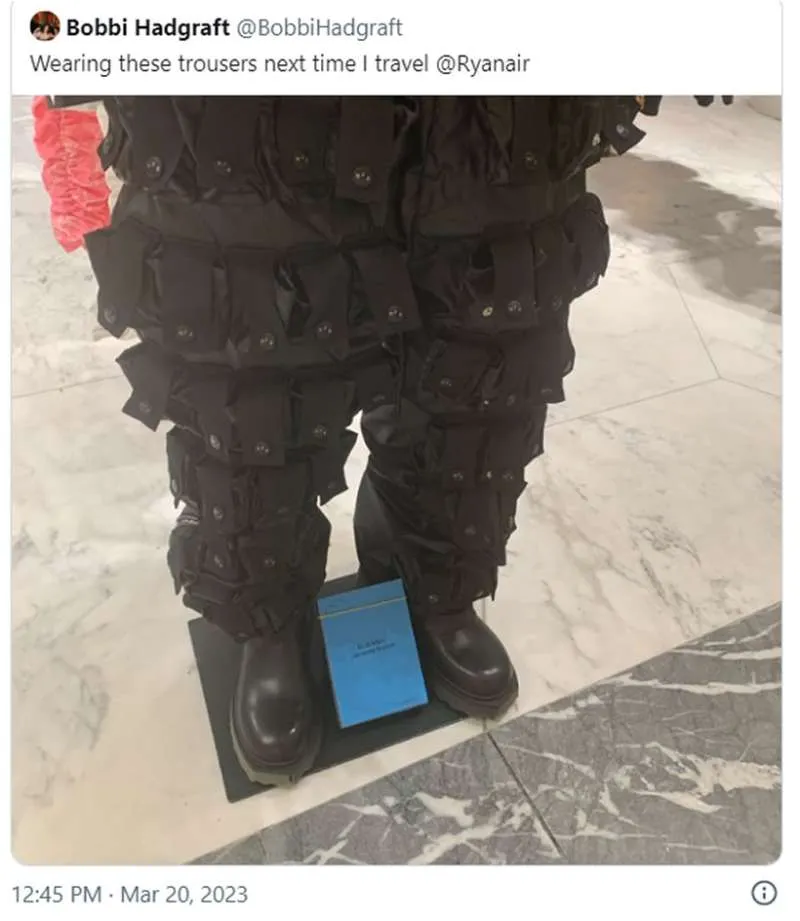 The post, aimed at Ryanair, received more than 14,000 "likes" and the airline decided to join the fun conversation, after discovering that the trousers from Marc Jacques Burton cost around 1,280 euros.
Ryanair humorously responded to the post by saying: "1,280 euros? Just pay for a bag, Bobbi." She then replied with an equally witty comment, and the airline continued to joke: "Book 16 flights and we'll buy you the trousers!"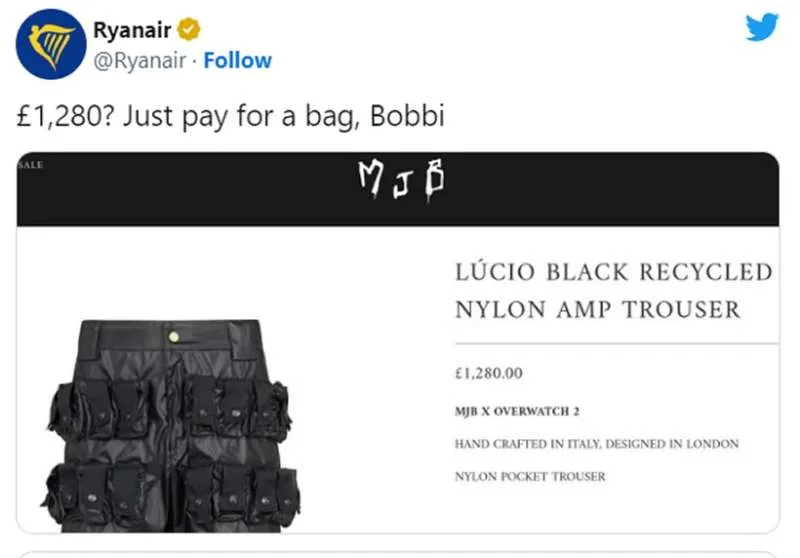 While the conversation was humorous, it's important to remember that airline baggage policies must be adhered to, to avoid additional charges or delays when boarding. If you have more luggage than allowed, it is best to pay for the supplement and avoid problems at the airport. Multi-pocketed trousers may not be the answer after all!
Other articles that may interest you...