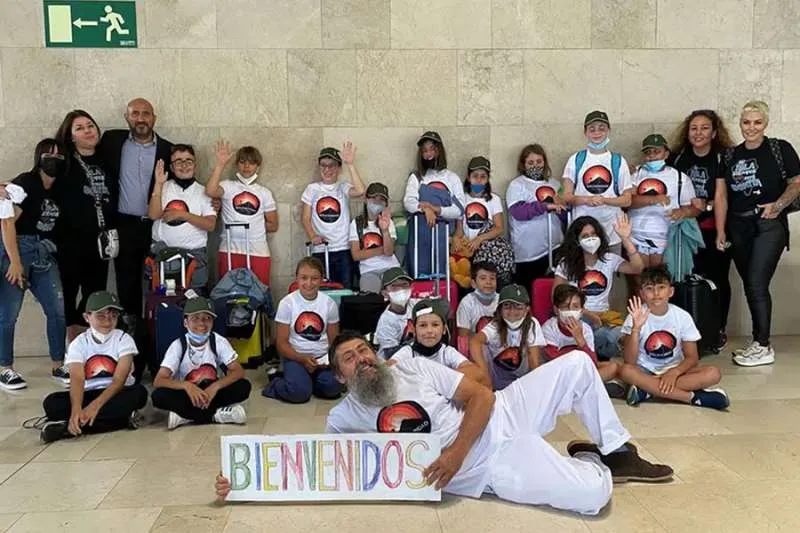 Hotels in Tenerife offer free stays for La Palma children affected by the volcano
Ashotel, the association that represents the hotel industry in the province of Santa Cruz de Tenerife, which covers La Gomera, El Hierro, La Palma, and Tenerife itself, are collaborating with the 'Sonrisas por La Palma' (Smiles for La Palma) program by giving free stays in hotels in Tenerife during the months of May and June for children and teenagers affected by the La Palma volcano.
The aim is to encourage them to get away for a few days and forget about the ordeal they have been through and have a free holiday in Tenerife. So far, Ashotel has provided holidays for five groups of between 25 and 30 children, aged between 8 and 12 years old, from the municipalities of Los Llanos de Aridane and El Paso, which were affected the worse by lava flows.
The first groups arrived at the Tenerife North airport last week to stay at the Bahía Príncipe Sunlight San Felipe and the El Tope hotels, accompanied by teachers and other monitors, coordinated by the charity, Solidarity with La Palma.
The next groups are staying in Tenerife from June 2nd to 4th at the El Tope hotel, and at the Alua Tenerife in Puerto de la Cruz. During their three-day stay they will visit the Palmétum, in Santa Cruz; the Science Museum in La Laguna, and Loro Parque in Puerto de la Cruz.
The initiative of Solidarity with La Palma, in collaboration with Ashotel, has been well received by several hoteliers on the island, who hope to increase the number of groups coming in June to help the greatest possible number of affected children.
Other articles that may interest you...