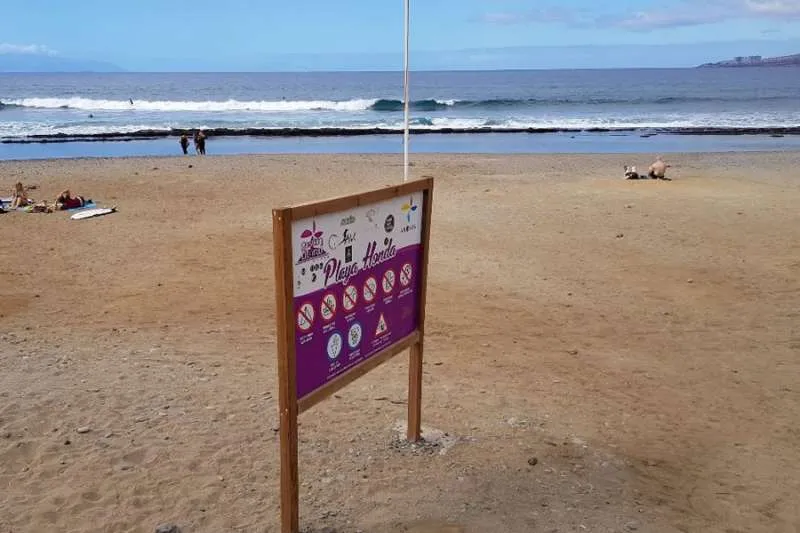 HERO: 25-year-old female tourist is saved from drowning by a British soldier on holiday
Two National Police officers and a British soldier on holiday saved the life of a female tourist from the UK in the early hours of this morning (Wednesday), when she decided to go into the sea at 4am and got into trouble due to the strong currents.
The incident occurred by Playa Honda which is the surfers beach behind the Patch area of Las Americas in the south of Tenerife known for big waves, swell, and its rocky coastline, when a British man informed officers of the woman in trouble in the sea.
Running to the beach they saw another man, the soldier, with clear signs of exhaustion, trying to get the female tourist, who showed no signs of vitality, out of the water through a rocky area of the beach.
Helping him get her out of the water, the officers started to try and resuscitate her, to which she gave a partial response by coughing out water, but she kept losing consciousness and showed obvious signs of extreme weakness.
However, when paramedics arrived, they were able to fully revive her and then move her to the seafront, and stabilise her. The woman, who had a very lucky escape, turned out to be a 25-year-old British tourist who was staying at a hotel across the street, and who admitted not remembering why she put her life at risk by entering the ocean alone at such untimely hours, who was taken to hospital for further treatment.
As for the two British men who informed the police and rescued her from the water, one identified himself with military documentation from the UK and were walking home after a night out when they saw that she was in trouble. Both have been praised by the police and the emergency services for their actions in saving the woman's life.
Other articles that may interest you...