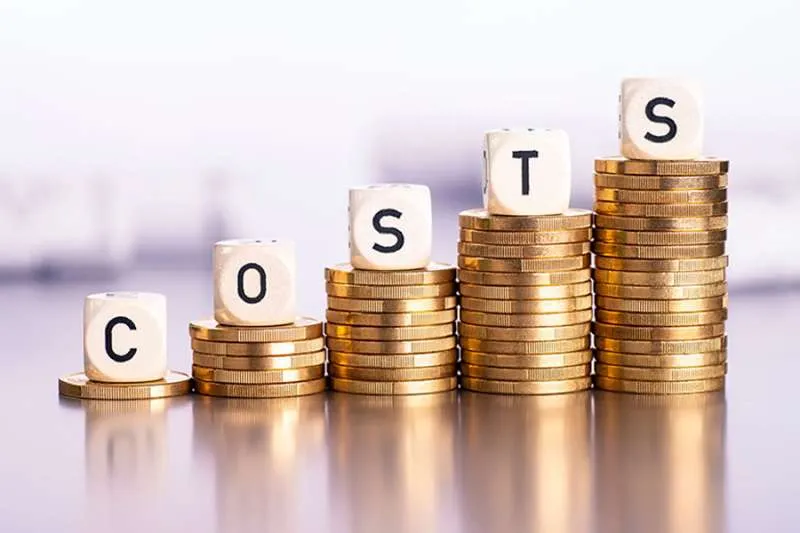 Costs for small and medium-sized companies have soared by more than 24%
The escalation in prices is now affecting the costs that small and medium-sized companies have to face, and increased by 24.4% in the second quarter of 2022, according to a report by CEPYME. Employers of SMEs are concerned because costs are growing faster than sales and the turnover of these companies has slowed down. As a result of this gap, business margins are narrowing further.
According to CEPYME, the cost of inputs (the price of materials that are acquired to produce other goods and services) has shot up 51.7% in the second quarter compared to the same period of the previous year, the highest increase in more than 20 years.
Energy costs, which include electricity, gas, oil derivatives and water supply, have more than doubled (+113.7%), while the cost of intermediate goods has also grown by 21.5%, a percentage not seen for more than two decades, and capital goods by 5.7%.
Similarly, labour costs have risen by 6.2% year-on-year in the second quarter of 2022, affected by the 6.6% increase in the average ordinary salaries of SMEs, and the cost of the services they use is at its highest level since 2007.
This has contributed to the fact that the profitability of SMEs has plummeted by a quarter since 2019, coupled with a significant loss of productivity, according to the report.
CEPYME warns that this situation suggests a worsening of the situation of SMEs in the autumn, when activity slows down and companies are forced to borrow more to meet costs, despite the fact that the rate of debt already exceeds 100% of its net worth, and that there have been four consecutive quarters of increases. All this means that it is at its highest level since 2018 and 12.7% percentage points higher than a year earlier.
Employers say that it is "worrying" that the increase in indebtedness in recent quarters is taking place before the deleveraging process that began in 2008 is completed. In fact, at the current high level of debt, with the consequent costs associated with companies, an additional cost will have to be taken into account due to the rise in interest rates.
Faced with this situation of "obvious fragility" of the Spanish business fabric, CEPYME calls for the implementation of a comprehensive business support plan that helps alleviate the high costs faced by SMEs this autumn, that supports companies in their deleveraging process, and targets business growth.
Other articles that may interest you...