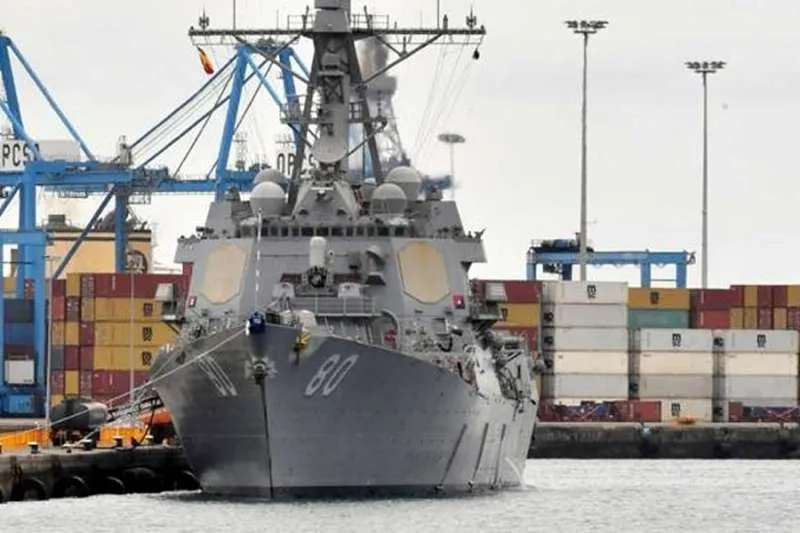 American destroyer 'USS Roosevelt' stops in Gran Canaria for four days
Yesterday, Friday, the port of La Luz and Las Palmas in Gran Canaria, received a special visitor as the American destroyer 'USS Roosevelt', property of the United States Government, has stopped at the island to give its crew a four-day break on land.
The ship, which is based in Cadiz in the south of Spain, is on patrol in the Atlantic, docked at the pier yesterday morning where several buses were waiting to take crew members to various accommodations in the north and south of the island.
The rest of the crew are staying in Las Palmas itself so they can enjoy the beach and local amenities, as well as carry out necessary work on the ship whilst she is docked.
The 'USS Roosevelt' entered service in October 2000 and its first operation was known as 'Enduring Freedom', it has also carried out work in the Mediterranean and the Persian Gulf.
The ship will leave Gran Canaria in four days time after refuelling for the next stage of its patrol.
Other articles that may interest you...