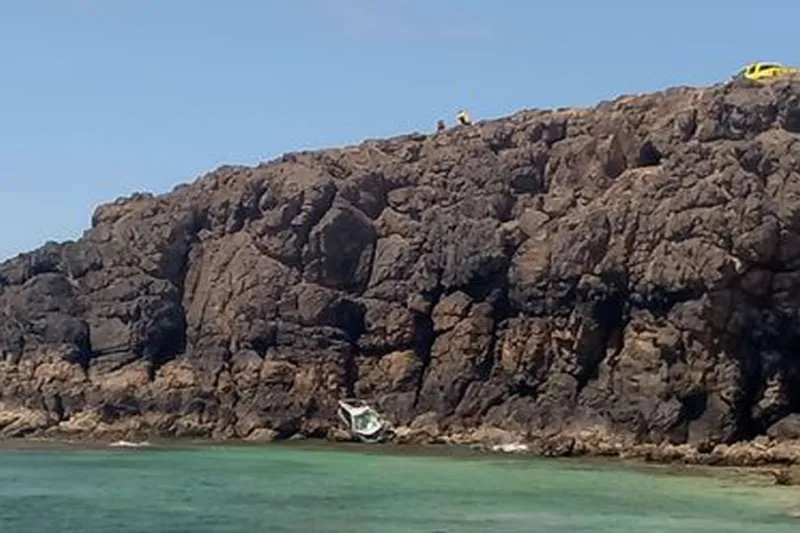 A car rolls off a cliff into the sea at El Tostón
Yesterday afternoon (Saturday) a car rolled straight over the edge of a 25-metre high cliff in the Torre del Tostón area on the northwest coast of Fuerteventura and landed on the rocks and in the sea of the Piedra Playa beach below.
According to the Emergency Services no one was injured in the incident, in which the driver of the vehicle claims he forgot to put the handbrake on properly when he got out of the car, then couldn't get back in it in time to stop it going over the edge and plunging down the 25 metre drop on to the rocks below.
The police have confirmed that the driver is a tourist on holiday on the island and that the vehicle is a rent-a-car. We don't think he will get his deposit back for this one!