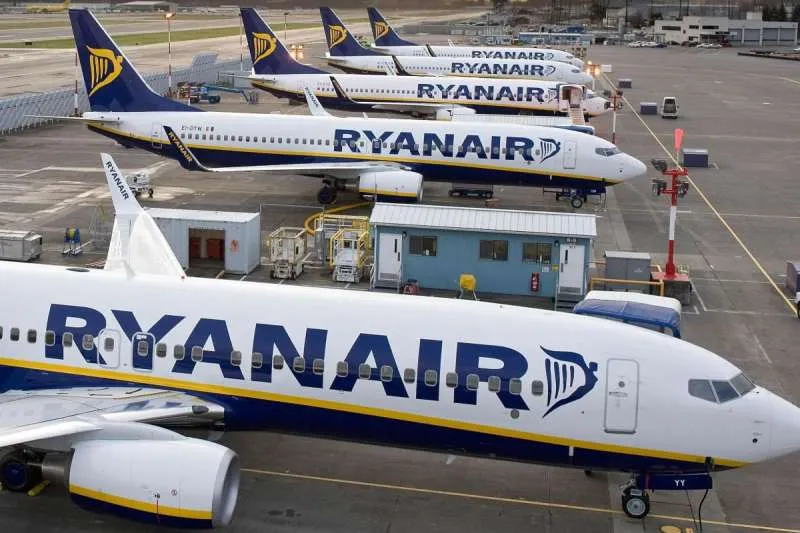 12 more days of Ryanair cabin crew strikes to cause 'maximum disruption'
Ryanair has only had to cancel 10 flights until this morning during the second weekend of the cabin crew strike, however, there have also been 123 flights delayed and the unions are saying the strike will be extended for another 12 days so it can be more affective as the school holidays in other countries, including the UK, approach.
The cabin crew strike in Spain began on Friday June 24th, and that day it hardly had an impact on flights as Ryanair imposed 'minimum services' of 100%, which is the minimum contract requirement for staff to work, and covered all of the 438 flights that it had scheduled.
This wound up the USO and Sitcpla unions even more, as they claim Ryanair implemented this 100% minimum service illegally going against labour rights and employees rights to strike, as they still had to work.
The original six strike days, last weekend and this weekend, which finish today were intended to cause disruption and force Ryanair to agree to the union's demands for the more than 1,200 employees they represent. But this hasn't been the case and they have announced that the strikes will continue.
The USO have issued a press release confirming that there will be 12 more strike days at Ryanair during the month of July, "due to the company's impassivity," on the days of July 12th, 13th, 14th, 15th, 18th, 19th, 20th, 21st, 25th, 26th, 27th, and 28th, at all ten of the Spanish airports where the airline has bases.
The press release states that: "The unions and crew of Ryanair will show their protest again in this way and demand that the airline change its attitude and resume the negotiation of a collective agreement that includes decent working conditions under Spanish law for its employees".
The statement also confirms that USO believes that: "Ryanair has exceeded the number of flights considered minimum services, violating the right to strike. Almost all of the staff have received their letter to operate protected flights, which goes against the Decree-Law in Spain for minimum services."
For this reason, USO is analyzing the decree and preparing to take legal action against Ryanair, as the Ministry of Transport established minimum services of 57% of flights at Barcelona airport, 56% at Malaga airport and 51% at Palma de Mallorca airport, under strike conditions.
At the same time as this, EasyJet have had to cancel 5 flights this weekend, and so far 52 have been delayed in Spain due to the strike called for cabin crew, as their staff claims the airline has adopted the same tactics as Ryanair.
Other articles that may interest you...