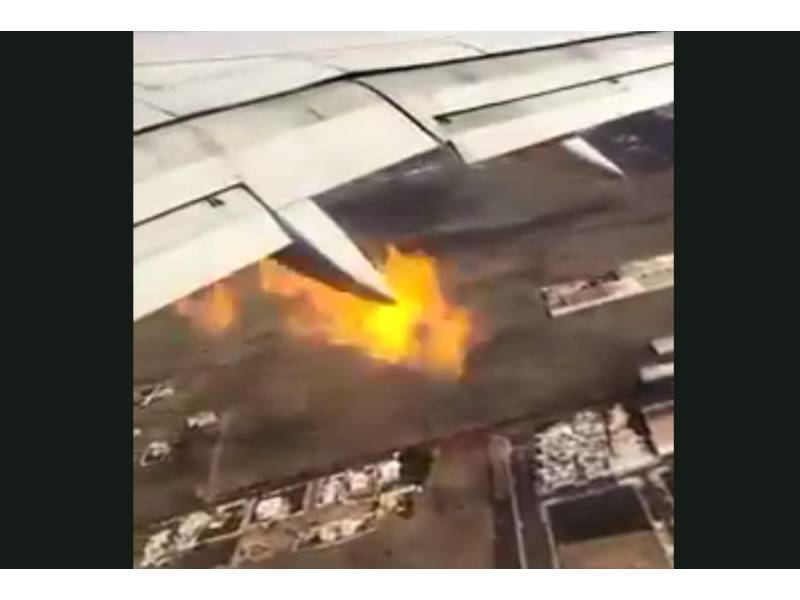 VIDEO: Engine fire forces emergency landing in Fuerteventura
A Boeing 757 that took off from Lanzarote airport yesterday afternoon (Friday) heading for Germany, was forced to make an emergency landing in Fuerteventura just after take-off, due to what has been described as "a possible engine problem", but a passengers video captures the engine spitting fire and making a huge roar, highlighting there was definitely a problem.
The pilot of the Condor airlines Boeing 757-330 flight number DE1439 from Lanzarote to Hamburg, calmly informed passengers that they would be making an unscheduled landing in Fuerteventura due to an engine problem, aiming to land safely without creating panic among passengers.
According to the air traffic controllers tweet, Fuerteventura was not only the nearest airport but also has a runway that is 1,000 metres longer than that in Lanzarote making it safer to land on if there was a problem.
They also reported that the plane landed without incident, the airport is open and operating as usual, and that all passengers were transferred to another plane to head home to Germany safely.
Other articles that may interest you...