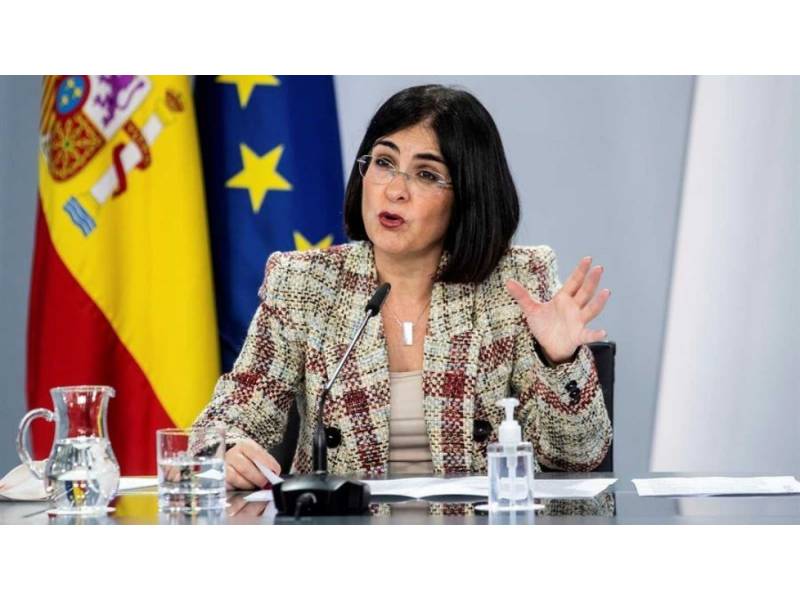 Spain will begin to monitor COVID-19 as an endemic after the sixth wave
The Minister of Health for Spain, Carolina Darias, has announced that Spain will begin to monitor the control system for the spread of Covid-19 once the sixth wave is over, as the evolution of the virus is starting to "acquire never seen before endemic characteristics". This does not mean that the health crisis is over any time soon, it means they will start looking at scenarios and planning for when it is classed as an endemic and not a pandemic.
Darias said yesterday, "It is clear that, despite this sixth wave, the situation is not the same as in previous waves. The high vaccination coverage that we have, the increasingly high presence of the omicron variant, and the incidence rates that we have had, are progressively changing the epidemiology of Covid-19".
Faced with this change, Darias has highlighted the need to anticipate new scenarios, and for this reason, said that the Ministry of Health will begin to assess the adaptation to a new surveillance and control system of Covid-19 once this wave is over.
She added that this assessment process is already being initiated by the experts of the Alerts Report and, at the same time, announced that they are already discussing this "new horizon" with European partners, to determine the best options to face an endemic collectively.
Darias stressed that omicron is being a milder variant than the previous ones, since, of the cases infected between December 13th and 26th in Spain, less than 2% had been hospitalized, a figure which is 6% less than reported in the two previous months and from the 8% registered in the third wave in January 2021.
However, although the percentages are down, the physical number of admissions is going up due to the vast volume of omicron patients, and as of yesterday Covid patients now occupy 13% of hospital beds in Spain and 23% of ICUs, adding " they don't currently exceed figures from the third wave a year ago, despite now having incidence three times higher than at that time", she detailed.
Darias concluded by insisting that vaccination is the best way forward for protection against the virus and for us to return to normality. "Yes we know that the vaccines don't stop you from catching Covid, but they do vastly reduce the chances of being admitted to hospital, ICU, or worse, ultimately saving lives."
"Yes we know that some vulnerable people with current pathologies can still get very ill even when vaccinated, whether this is a respiratory condition such as asthma, diabetes, heart conditions, or much worse, but the best protection for everyone as a whole is to be vaccinated, and the sooner that every one that is medically able to get one does so, the better."
Currently, 86% of the population over 60 years of age already have their booster jab, and 37% of children between 5 and 11 years old have had their first dose. The goal is for 70% of children to be vaccinated with the first dose by the week of February 7th. "To vaccinate is to save lives, which is it is our priority objective," she reiterated.
Finally, she appealed to pregnant women who have not yet been vaccinated to do so, because "vaccines are proven to be safe".
Other articles that may interest you...