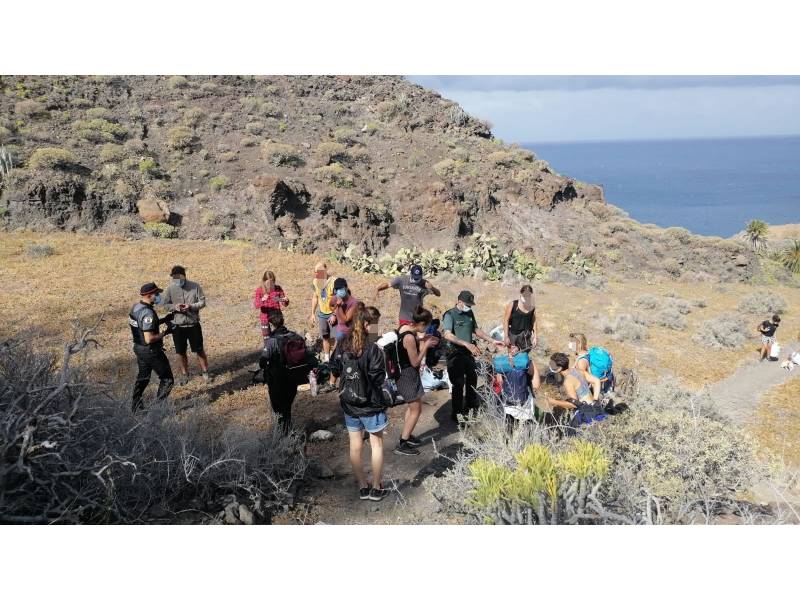 79 people arrested at 'magic mushroom' party on Gugay beach
A party was broken up by the Guardia Civil early yesterday morning, where 79 people were having an equinox party with 'magic mushrooms' in the area of ​​Guguy beach in the municipality of La Aldea, on the west coast of Gran Canaria. Apparently, most of them were young people who are on the island under the Erasmus exchange training program.
According to the police report, most of those that were at Gugay beach were foreigners, especially Italians and French, although there were Spaniards there aswell. The fines and sanctions issued are related to the regulations for the containment of Covid-19, specifically for violating the hours of the curfew, for not wearing the mandatory mask, and not observing social distancing or group size rules.
The Guardia Civil have also confirmed that some of them have also been charged with illicit possession of narcotics, which included a significant amount of hallucinogenic mushrooms.
This party coincides with an event that takes place at this time of year which in Spanish is called 'Media Luna', or half moon, when the Spring Equinox takes place, and in which "young people have been known to gather at night to consume all kinds of illicit substances" adds the Guardia Civil.
The complexity of accessing the place where the party was taking place, and was reported by several citizen calls, delayed the eviction of the party, in which a helicopter also participated.