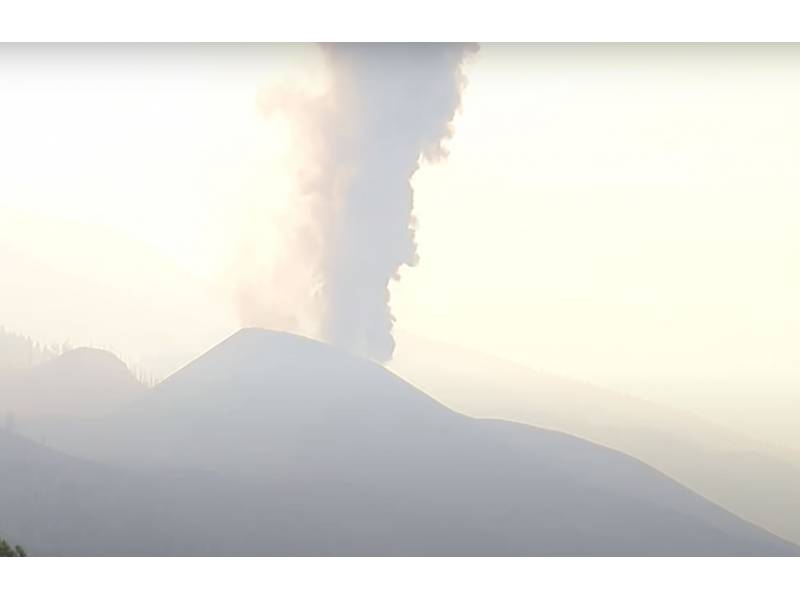 UPDATE: The volcano in La Palma reactivates as smoke and lava returns
The volcano in Cumbre Vieja, on the island of La Palma, has started to emit smoke and lava again just a few minutes ago, after the volcanic tremors almost disappeared early this morning, as confirmed by the Volcanological Institute of the Canary Islands (Involcan) on Twitter saying "the re-emission of lava in the main cone is also confirmed, fortunately without a large explosion."
After the stoppage of activity this morning, experts considered the possibility that the eruption could move to the south of the island due to the increase in seismic activity registered by the IGN in the municipality of Fuencaliente.
Monitoring of seismic activity is continuing in this area as 16 earthquakes were measured this morning at between 2.6 and 3.2 on the Richter scale, although they haven't reported any change in the deformation of the earth's surface.
However, the Geological Mining Institute of Spain (IGME) warned that the volcano "did not stop", but entered "a phase of rest; which is normal". Their coordinator, who was in the emission area last night monitoring its activity, has indicated that it is "unlikely" that it has been plugged and ends in a large explosion.