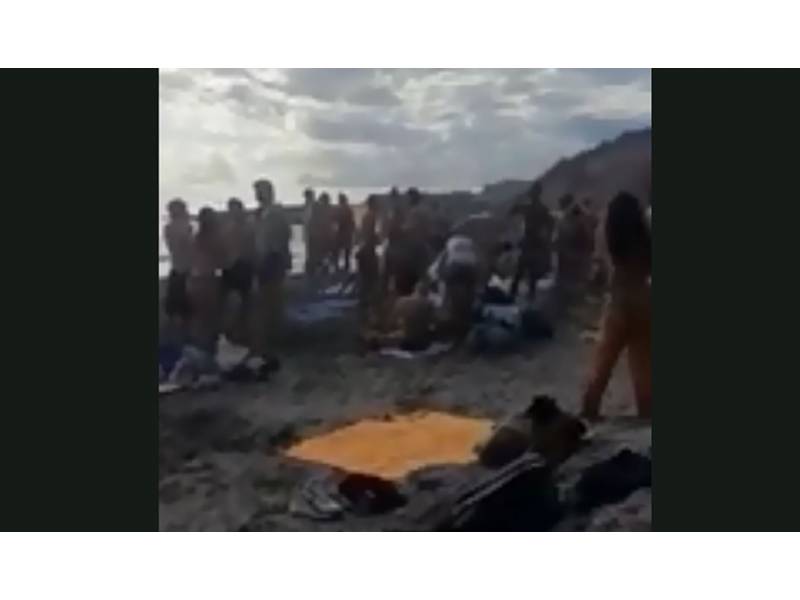 Images and videos of beach party in Adeje cause anger among residents
Images and videos that were captured of a beach party yesterday afternoon on a Tenerife beach in La Caleta, in the municipality of Adeje, have been circling the internet over night, causing anger amongst residents of the island who have had enough, and just want to get out of Level 3 restrictions.
They show a large gathering of young people all dancing and hugging, without respecting the safety distance and most without masks. Currently Tenerife's restrictions dictate that only 4 people can meet, distancing must be respected and masks must be worn on beaches when not sunbathing or swimming.
The feelings of residents of all nationalities are evident from angry comments posted in response to the images, as Tenerife is the island with the highest incidence of the virus at the moment, and the highest level of restrictions, and most, although not all by the looks of things, want people to behave so that we can get out of Level 3 and one step closer to tourists returning, when things like this, will be allowed, all be it with controls.
Tenerife's epidemiological data is being reviewed on Tuesday to see if the island can be reduced to Level 2 restrictions.
Other articles that may interest you...