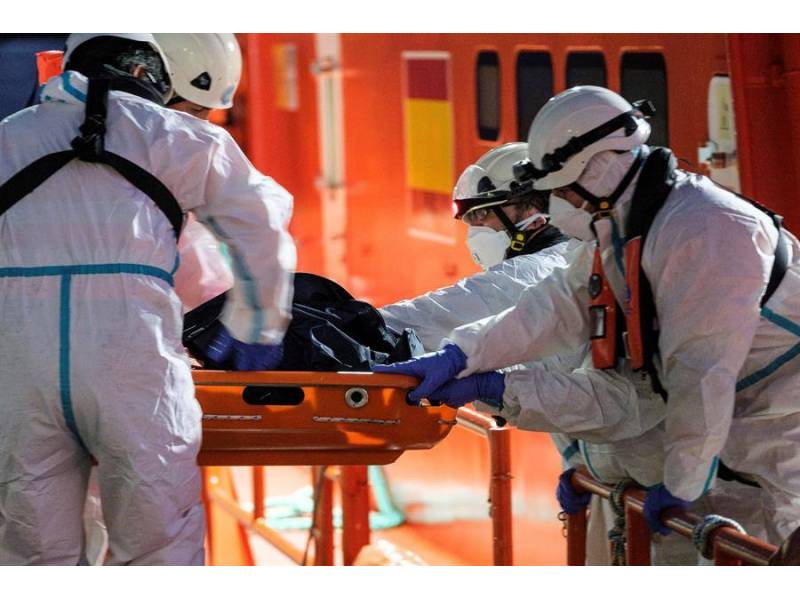 Five dead in a cayuco rescued with 48 people onboard
Five people have died aboard the boat rescued by Marítime Rescue yesterday evening (Monday) 250 kilometres south of Gran Canaria, although only one body has been recovered, according to sources from the emergency services in the port of Arguineguín.
The cayuco was transporting 48 sub-Saharan men, one of them already dead, when the Guardamar Talía rescue boat reached their position, but the survivors have reported upon arrival ashore that four other companions perished during the days they were in the ocean, and their bodies were thrown overboard.
These deaths brings the total number of victims to 16 so far this year, whilst trying to access the Canary Islands by boat, either because they died in transit like these five, or they died from health complications after arrival, usually from dehydration (eleven cases),
The cayuco was intercepted by Marítime Rescue, which after getting the 48 men on board, found that there was also the body of a deceased man on board-, and took them directly to the port of Arguineguín, in Mogán. After a health assessment from the Red Cross, two of them were transferred to a hospital for routine observation, and the dead body was taken for identification and autopsy.